Vice president big deal in 2016, numerous challenges ahead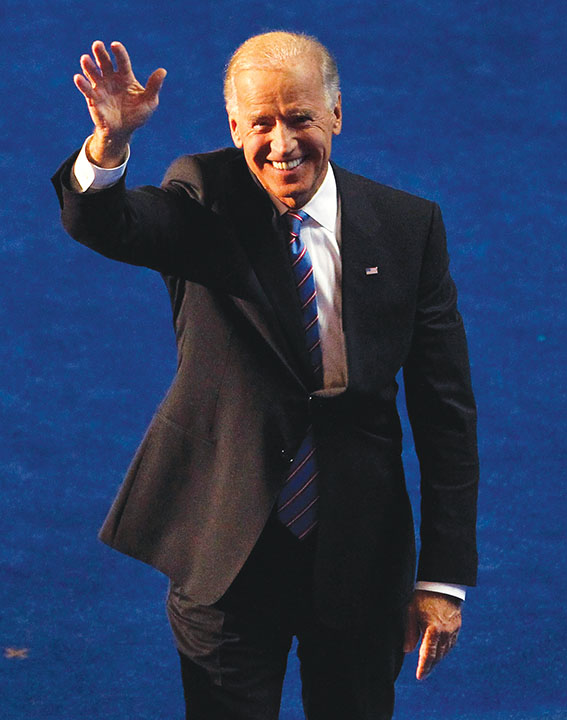 Viewpoints Editor
October 8, 2013
Vice President Joe Biden made a visit to Iowa, the first caucus in the presidential election, last month sparking rumors that he is marching towards a run for president in 2016. While he may not be the frontrunner—former Secretary of State Hillary Clinton currently holds that title—Biden would make a great candidate and president.
Biden is unique because he is able to connect to an average person because he is just like them. The vice president makes gaffes like normal people. These gaffes often make him seem stupid, but he is doing what most Americans do—speaking their mind.
While this attribute is something that most politicians would not want, Biden has used it to change the conversation America has at times. For example, early last year during an interview he said he supported same-sex marriage this forced Obama to come out and support it too.
The vice president has the mind of an average American which lets him understand what the middle and bottom classes are feeling. This mindset was forged by his upbringing in a blue-collar household. With this he has been able to become a champion of the middle class.
Of course any discussion about 2016 is not complete without Clinton. She has made it clear that she is considering a run for president during an interview with New York magazine. Clinton's decision could make or break Biden. If she runs, the Democratic Party, donors, and probably the president will be supporting a Clinton candidacy. Also, Clinton would have the support of her husband former President Bill Clinton. This would leave Biden without anything, but he could run against her. This could make the party stronger like the 2008 primaries did, but it could also split the party letting a lesser known candidate become the nominee.
Now if Clinton decides not to run, the nomination will most likely be the vice president's to lose because there could be a rush of candidates like New York Gov. Andrew Cuomo and Sen. Kirsten Gillibrand deciding to run for president.
There is another thing that Biden will have to consider when making the decision to run or not in 2016—his age. Biden will be 74, the same age that President Ronald Reagan was when elected to his second term. Right now, Biden says he is healthy and full of energy, but a lot can happen in the next few years that could affect his decision to run for president.
If Biden runs for president and wins there is no doubt he will be a great leader, but even if he doesn't he will still be known as one of the most important vice presidents in American history.