Mid-length skirts offer alternative silhouette for a new season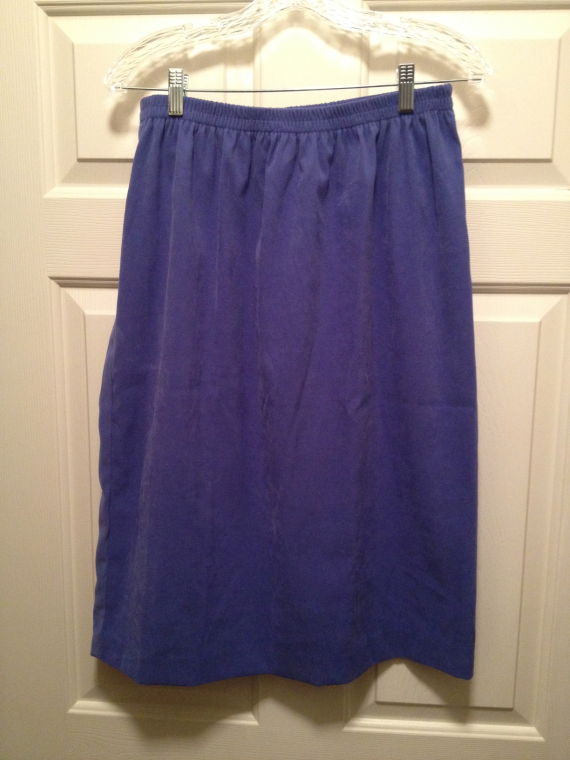 Staff writer
October 1, 2013
Skirts have been a closet staple for women for centuries. The elegance, beauty and femininity of a skirt is something that will never go out of style, and if it does, please wake me up from what would hopefully be a terrible dream.
A main aspect of skirts that changes from season to season is the length. The simplicity of a skirt tends to get overwhelmed with the endless possibilities of lengths, styles, and ways in which you can wear them. However, skirt styles continue to cyclically come back in new and revamped ways.
Recently, "skater" style skirts have made their mark, as well as "A-line" skirts which have given fashion a cure for 90's nostalgia. There's also been the prominence of the lengthening and elegant maxi skirt, the classic pencil skirt, and denim minis.
One style of skirt that has remained mostly untouched is the mid-length skirt. It almost seems awkward, like there seems to be something a bit off about having a skirt pass the knee, yet show the bottom half of the leg. In the past, if I would find a skirt or dress that hit me mid-length, I would cut it or not get it to avoid feeling like a part of the Amish.
After perusing the Internet and looking at some pictures from all of the spring fashion week shows, I noticed that the proportions and details of the mid-length skirt were being showcased all over the runways (as well as the sidewalks).
These skirts can be paired with a variety of pieces, and when done right, look very elongating and chic. My two favorite ways these skirts were shown on the runways was with a crop top, or with a long, baggy shirt. The latter seems like the two pieces would contradict, but the combination creates a unique and modern look.
To avoid the illusion of short legs, try pairing a skirt with a sandal in the daytime and then transitioning to a heel at night. This will open up the foot area to show more skin, and the heel will further elongate the legs.
In case you're still feeling a bit iffy about the mid-length skirt, try looking at some fashion show inspiration. You never know, you might decide to trade in your favorite mini skirt for a new mid-length!