"Identity Thief" entertains but offers nothing new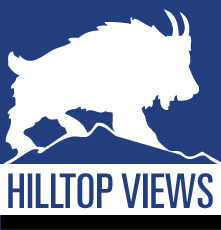 " class="catboxphoto" />
Hang on for a minute...we're trying to find some more stories you might like.
There's a heart at the core of Seth Gordon's "Identity Thief."
The comedy/action film is slightly cheesy and everything goes wrong, but inevitably ends well, but it does not offer anything particularly fresh or innovative.
The story follows hardworking family man Sandy Bigelow Patterson, played by Jason Bateman, who finds that after quitting his job and joining with a startup firm as a VP his identity has been stolen. The thief is the sweet looking Diana, played by Melissa McCarthy, who has been treating herself like a princess with Sandy's pauper credit.
Sandy, in an effort to restore his good name and in frustration with the inability of the police to bring this woman to justice, volunteers to hunt her down in Florida and bring her back to Denver to clear his name. Inevitably, chaos ensues and many things go wrong and the journey is not an easy one to say the least.
The film is enjoyable. It is not hysterical, but it does offer some good laughs. Jason Bateman does not stray far from the character he keeps getting cast as.
He plays the Average Joe whose luck isn't particularly grand and always has something going wrong for him even though he has not done anything wrong himself.
He cleans up the messes with a smile and makes us laugh with his branded style of pointing out just how absurd the situation around him is. It is the part he plays and he can't be blamed for it. It just lacks freshness.
McCarthy is a good time. She gives her character a good amount of dimension and we find there is more than meets the eye to this sneaky character. The audience gets little pieces of her and she is lovable.
All of the other actors and characters run generic and flat. Rapper T.I. plays one of the bad guys chasing after Diana along with Genesis Rodriguez.
Amanda Peet plays Sandy's loving wife, who knows things will pick up, and Jon Favreau as Harold Cornish, a fling of Diana's. No one particularly stands out except the leads, who are doing what they do well.
This film offers nothing new and is just a good little time. It is not bad, just not great. Maybe it was arrested in development, but there isn't anything from Jason Bateman you haven't seen before. There's a horrible boss, and asides from his identity being stolen not much else is switched up.
"Identity Thief" is what is what is, and that's not very much. It'll pick up your spirits. It has a good message. The delivery though is the tried and true formula of a feel good comedy.