SXSW Film: Prince Avalanche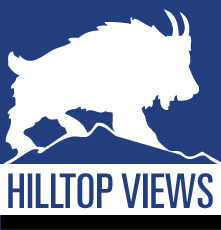 The fire-ravaged forest of Bastrop, Texas was an unexpected location for a moving story of friendship, and SXSW 2013 provided a welcoming close-to-home screening.
"Prince Avalanche" takes place during the '80s. Paul Rudd and Emile Hirsch play a brother-in-law team of highway workers who paint traffic lines on Bastrop's roads soon after a great fire devastated the countryside.
Along the way, they meet two mysterious, elderly characters who propel the story with wisdom and moonshine. Rudd and Hirsch's naturalistic and funny rapport provides the film with all of its heart and charm.
The director, David Gordon Green, has a great eye for nature, the backdrop that plays an essential role in the film. During the Q&A, Green explained that the idea for the film came about when he saw the aftermath of the 2011 Bastrop fire. The burnt park provided a strange atmosphere in which he wanted to tell a story.
The end result is a film filled with lyrical beauty juxtaposed with witty dialogue and a heartwarming story that showcases the actors' and director's biggest talents.