Women's golf takes home top prize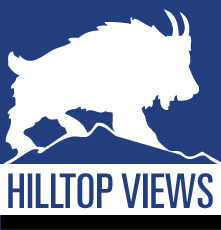 " class="catboxphoto" />
Sports Editor
March 6, 2013
The St. Edward's University women's golf team took home the trophy at the St. Edward's University Invitational on their home course this weekend. Four of their players finished in the top 10, with first and second place going to Ryanne Haddow and Haley Haught respectively. 
After taking a commanding 10-stroke lead after the first day, the Lady Hilltoppers clinched the victory by dropping 16 more strokes on the final day of play. 
Solid play by ex-Heartland Conference Freshman of the Year, Haley Haught and Junior Ryanne Haddow both totaled a score of 155 for the two days of play. Haddow boasted a 81-74, while Haught put up 80-75 for the tournament, the wind playing a considerable factor into Monday's scores. After only two holes in the playoff round, Haddow beat out her teammate for the individual title. 
The remainder of the Lady Hilltoppers were also a major part of the 26-stroke win over Dallas Baptist with senior Wallis Spears tying for fifth, Melisa Gonzalez tying for eighth and Jessica Tamen took 16 strokes off her score from the first day, finishing with a total score of 180. 
The women travel to Winter Park Florida to the Peggy Kirk-Bell Invitational next, play begins on March 4th.