Fatal hit and run case raises questions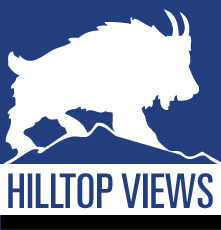 " class="catboxphoto" />
Hang on for a minute...we're trying to find some more stories you might like.
On the early morning of May 27, 2011, 23-year-old Gabrielle Nestande hit and killed Courtney Griffin, 30-year-old nanny and avid runner. The accident took place after Nestande visited two bars, including the Cloak Room and Clive Bar. She testified that she had about four beers and a shot.
On her way home, Nestande reached for her phone to set her alarm when her windshield shattered. It was reported that Nestande thought she hit a deer or that possibly a rock was thrown at her car. After pulling over into the bike lane to check the damages, she got back into her car and drove to her boyfriend's house. According to the Austin American-Statesman, she did not see a body.
The police were called around 5:00 A.M. after a neighbor found Griffin's body in a driveway. An anonymous phone call led police to a home located on Windsor Rd. around 9:00 A.M.
According to KXAN News, after reading about the early morning hit-and-run, the caller said a black BMW with its windshield crushed in may have been the vehicle involved in the fatality.
An APD crime scene analyst collected the flesh and hair found in the windshield of Nestande's car that matched the DNA of Griffin.
With the help of the anonymous caller, Police were able to locate Nestande at the state capital where she worked as an aid for State Representative Wayne Christian. Nestande was escorted out of the capital in handcuffs.
The trial began Tuesday, four days after the fatal accident. The jury had three charges to consider: manslaughter, intoxication manslaughter, and failure to stop and render aid. According to KXAN News, criminally negligent homicide was allowed to be considered as a lesser of the manslaughter charges.
A person commits a manslaughter offense when he or she recklessly causes the death of an individual. Manslaughter is a second degree felony punishable by two to twenty years in prison. Criminally negligent homicide is a state jail felony punishable by up to 180 days to two years in a state jail facility.
Despite the bar receipts and Clive Bar security video showing Nestande and her boyfriend taking a shot, Prosecutors were not able to prove that Nestande had been intoxicated or that she consciously disregarded the risks of her actions.
The jury panel of nine men and three women deliberated for four hours before returning the sentence. They found Nestande guilty of criminally negligent homicide and recommended 10-years probations.
Nestande comes from a family with a very active political background. Her father, Bruce Nestande, was a southern California assemblyman. Gabrielle Nestande graduated from Baylor University.
Did Nestande's father play a role in her lenient sentence? Some think so. If Nestande claims to have been sober, she would have known she hit a human being or something large enough to make her stop her vehicle and look to see what she had hit. It is possible that Nestande knowingly hit Courtney Griffin and fled the scene
Judge Karen Sage set the formal hearing to take place March 27. According to the Austin American-Statesman, Judge Sage may elect to order additional conditions on Nestande's probation.