Austin named potential host city for 2024 Summer Olympics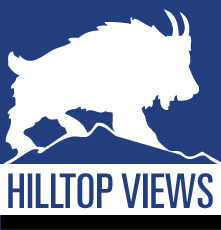 Austin has been selected by the United States Olympic Committee (USOC) as a possible host city for the 2024 Olympics.
However, Austin was not alone in receiving a letter from the USOC. Thirty-four other American cities also received a letter, three of which (San Antonio, Houston and Dallas) are also in Texas.
The letter came on Feb. 20, 2013, and Mayor Lee Leffingwell has yet to indicate whether the city is interested in accepting the nomination.
The letter is not an appointment but rather a preliminary gauge of public interest for the global event that is more than 11 years away. It does, however, outline specifics that a host city must look into if it is to be considered
The city must have 45,000 available hotel rooms, an Olympic Village facility that can hold 16,500 athletes and coaches, a space for more than 15,000 media and broadcasters, an international airport that can deal with thousands of international travelers per day and a 200,000 person workforce, according to the letter.
Austin is more than qualified in terms of hotel rooms. More than 50,000 were booked for SXSW the past two years.
It is speculated that the city would strike a deal with the University of Texas if it were to truly seek the 2024 bid. The school has many of the athletic facilities required for the games.
UT could provide the regulation swimming pool, track and courts for baskteball, volleyball and tennis.
This is, of course, only if the university agrees to put its own summer athletics programs on hold for the sake of the Olympics.
Lady Bird Lake is a huge asset for outdoor water sports such as rowing. The Circuit of the Americas could also serve as a valuable venue because it can be transformed to hold nearly any sport.
The largest cause of skepticism in the potential bid for Austin is its airport.
The Austin-Bergstrom Airport is only one terminal with 25 gates. Compare this with 2012 destination London's Heathrow Airport, which has 152 gates spread across 4 terminals.
Word is still out on whether the city of Austin is even interested in hosting the 2024 games, but, if so, there would be a lot of work to do.
However, the mere possibility of another summer games in the U.S. is enough to get any Olympic fan's blood pumping.
If any of the 35 cities are chosen by the International Olympic Committee for the 2024 games, it will be 28 years since the last summer Olympics were held in the United States in Atlanta in 1996.