University alumnus acts in Austin-based movie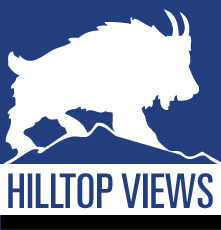 " class="catboxphoto" />
The gap between the Hollywood film industry and Austin is shrinking faster than ever.
Recent efforts brought big names such as Rooney Mara and Ryan Gosling, but some, such as the recent film "Marfa Girl," are special in their own way.
"Marfa Girl" is special film as its entire cast is composed of Austinites. Students old and new on the hilltop should also hold this film dear as one of the actors is one of our own.
Ulysses Lopez, an alumnus of the university, plays a character named Ulysses in the film which won the Marcus Aurelius Award for Best Film at the 2012 Rome Film Festival.
"Well (acting) is the only thing I've wanted to do since I was eight years old. I did everything I could on my own since my parents weren't very supportive of their eight year old son telling them he wants to be an actor." said Lopez.
After joining the army, Lopez attended St. Edward's, where he majored in communication and took classes that would help his career such as Film Theory, Media Communication and Visual Communication.
Lopez, who was still in the Army when he began classes at the university, was humbled and matured by his time on the hilltop. Lopez said to this day he still finds himself looking at his Film Theory book and his Communication Research books.
"All my professors were great, small talks with them are what I miss most." said Lopez.
Lopez said that if students want to pursue acting, they should get involved with everything going on in Austin that relates to it.
"I used to skip classes to go work on projects, yes it will affect your GPA but who cares about a GPA if you're acting and doing what you love? I graduated, I didn't make honor roll or anything, but I graduated." said Lopez.
Lopez scored his role in "Marfa Girl" because his agent emailed him and said the director of the project, Larry Clark, was looking to fill roles for his new film.
"Larry likes to get to know his actors so the audition was really laid back. I told him my life story and he liked it. I went in to audition for Oscar and a few days later my agent called me and said I didn't get the role of Oscar. Instead, I got the role of Ulysses." said Lopez.
Lopez said working with this cast was an incredible experience.
"One of the actors, Rodrigo, he sings an original written song in the film, that's awesome. I want him to get recognition for his talents. Another actor, Tina Rodriguez, she's actually a spiritual healer in real life. After filming she came by my place and did some spiritual healing on me, and I quit smoking after she left." said Lopez.
Lopez said he hopes that "Marfa Girl" and the award it received will get the actors from the film and all Austin actors recognition so Hollywood will consider filming more projects in Austin.
Lopez's future plans include being a working actor and he hopes to one day add writing to his resume. He said he loves writers because they create the character and story.
His philosophy for students looking for work after graduation is simple.
"Have an A through Z plan. Nothing is going to go the way you think it is. Be fearless, remember what your dream was when you were eight years old and go get it. Be nice. Be patient, most overnight success took a lifetime." said Lopez.