Athletes recognized for academic achievement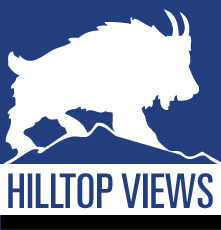 This past academic year, St. Edward's University has steadily risen in various national rankings. Recently, the university has gained national recognition for impressive student athlete graduation rates.
For the 2011-2012 academic year, the university maintained a federal graduation rate of 82%. This ranking places the university at 7th amongst the various Division II schools within the nation. St. Edward's competes with the Heartland Conference of Division II schools.
Division II is the intermediate competition level of the National College Athletic Association. This level is typically comprised of smaller public schools and private institutions.
According to the NCAA website, the data compiled shows that "student-athletes are shown to graduate at a higher rate than their peers in the general student body."
This measurement of Division II is based on "graduation outcomes for student-athletes who are not receiving athletically related financial aid." According to the website, this is the first time a nationwide measure like this is the first to ever be down by the NCAA.
Recently, the Athletic Department released an annual report for the 2011-2012 academic year. Athletics reported that the combined GPA for all St. Edward's student-athletes was a 3.19. According to the report, 69% of all student-athletes within the university held a 3.0 GPA. Additionally, 39% held a 3.5 GPA or higher. By the end of the academic year, nine student-athletes reportedly maintained a cumulative GPA of 4.0.
All athletes are expected to deliver a certain standard of excellence.
Senior Michelle Hundt, who plays Libero on the volleyball team, was not surprised by the university's climb in ranking.
"We are called student athletes because being a student comes first," Hundt said. That is what our coaches always say and they make us live my this standard."
Hundt said that her coach requires that the athletes attend study hall if their grades fall below a 3.5 GPA.
"When I miss class, it does make [studying] very difficult. There we times when I should be studying, but instead I have to make volleyball my top priority," Hundt said. "But volleyball has taught me not to procrastinate and to time manage."
According to university policy and procedure, student-athletes may not skip class for any type of practices activities including team meetings and rehabilitation. Also, during home games, student-athletes may not miss classes that are one hour before the game. Though student-athletes cannot be penalized for missing class for a University-sponsored and University sanctioned event, they must negotiate with professors regarding makeup work.
Additionally, the athletic schedule for every year is approved the SEU Athletic Council approves the entire competition schedule including away games. Their approval is based on the desire to minimize any academic conflicts for students.
In an effort to aid students, the university has various outlets to help student-athletes with their academic work.
For example, the Academic Success Center holds various study hall hours that athletes can attend. Peer tutors are present to answer any questions athletes may have. Student-athletes can attend either personal one-on-one tutoring or group tutoring events. The Academic Success Center also provides Academic Coaching services to student-athletes.
Peer tutors, like Liberal Arts tutor Meagan Solis, aid student-athletes in various subjects like French I and Molecular Biology among other things.
"At St. Edward's, [student-athletes] are encouraged to find a balance between school and athletics," Solis said. "There is a lot of encouragement to make time for academics… There is more of an awareness of balancing academic work and athletics."
With the various amount of support on campus like the SEU Council and Academic Coaches, it is no wonder than the university has risen in graduation rates.