OurView: Sexual assault awareness month necessary to combat rape culture
One in five women experience sexual assault in their lifetime. One in five of the female students sitting in a classroom have experienced something unspeakable. One in five of your female members have experienced something they might never tell you about. One in five is too high of a statistic for a changing world that prides itself on being safe and protected.
In a world of #MeToo and #TimesUp, you would think that this statistic would go down and that rape culture would be something of the past. With a society that seems to be so aware of rape culture, it's horrible to think about how many women are affected.
Our current administration is doing us absolutely no favors. With a president accused of sexually assaulting multiple women and a Supreme Court Justice that allegedly sexually assaulted Dr. Christine Ford, survivors feel as if they don't have a voice. They feel as if no one cares about what happened to them.
Watching Donald Trump and Brett Kavanaugh be sworn into the highest positions in the United States was incredibly disheartening. Knowing that their horrible actions had absolutely no consequences was gut-wrenching. Society always seems to ask: What was she wearing? Did she have one too many? Why didn't she scream? Instead, people should be asking men why they rape.
This problem of victim blaming does nothing to help try and educate about people about this issue. Spreading this kind of misinformation about the reasons for sexual assault is the opposite of helpful, especially since they seem to aimed at college students.
The problem of sexual assault is extremely prevalent on college campuses. Between 20 to 25 percent of women experience an attempted or completed rape during their college career. Among those 20 to 25 percent, 90% will tell no one about their situation.
It becomes hard for survivors to feel as if they have a voice, which is why it is important to have a time designated to survivors and their journeys. Sexual assault awareness month started in the 1980s and has been celebrated internationally ever since.
The need for this month is more prevalent than ever before. Though we have come so far in trying to combat this issue, we still have a lot of work to do before we can claim that the problem is nonexistent.
With all of the recent social media trends that arose this past year, survivors are feeling more empowered than ever. Harnessing this power to bring this month to attention could help bring other survivor's some peace of mind.
During this month, many international events are held where advocates can go and show their support, including Take Back The Night and Denim Day. Even just spreading the word about this month can help, even if it seems small.
Survivors already have a tough time trying to get society to accept and believe them. If we can use this month as a way to uplift and tell survivors that we believe them, then why shouldn't we?
Leave a Comment
About the Writers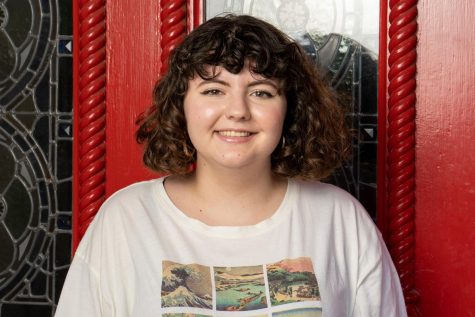 Sierra Rozen, Life and Arts Editor
Hi! My name is Sierra Rozen and I'm the Life and Arts editor. I'm a senior Communication major, with double minors in Journalism and Women's Studies. This...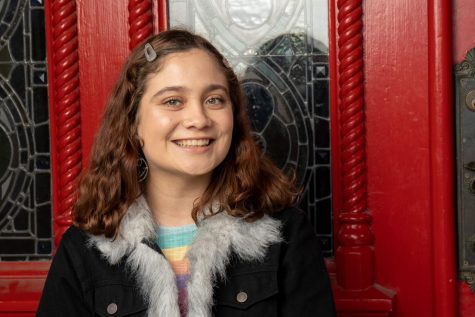 Sammy Jo Cienfuegos, Viewpoints Editor


Hey ya'll! My name is Sammy Jo Cienfuegos and I'm one of the two Viewpoints editors. I'm a senior Writing and Rhetoric major, with an emphasis in Creative...