Women's cross-country junior finishes ninth overall in first race, earns local recognition
In the team's first race of the season, the St. Edward's University women's cross-country team ran away with a fifth-place finish at the Ken Garland Invitational on Sept. 7. 
Junior Alyssa Noel was the driving force behind the team's success as she finished ninth in a race composed of about 100 runners. Noel even broke her personal record with a time of 19:33.9, almost 16 seconds quicker than her previous record.
The junior cross-country runner's contributions did not go unnoticed as she was named the Raising Cane's Player of the Week. Noel said that earning these types of personal accolades early on in the season are meaningful and provide fuel for the remainder of the team's schedule.
"It's exciting, I didn't expect it at all. It's a big accomplishment," Noel said. "I do value the success of the team a lot. Seeing that, I hope it motivates the team to also give it their all and … keep them motivated to work hard."
Coming off of a stress fracture to the foot that required several months of challenging rehabilitation and metal determination, Noel says that the program's head coach, Ryan Ponsonby, provided much needed support and guidance in preparation for the season.  
"It's just really great to see that I can still help the team," Noel said. "The recovery was lots of biking and swimming. Keeping up with that and not letting laziness get to me."
Expressing the level of commitment and personal dedication that recovering from this type of injury can have on an athlete, Ponsonby praises the way Noel handled the entire process.
"That's a very lonely place to be in a pool as a runner, and you're trying to train your butt off looking at white tiles and white tiles," Ponsonby said. "It's really a testament to her commitment. … To see her open up with a PR is always a good thing. To me, it was just another opportunity to see Alyssa compete in a highly competitive competition."
Ponsonby, who's been with the program since early 2018, says that the team has a common goal of victory this year and that the roster changes should increase the team's potential. 
"Our team goal is to finish top-five at the conference championship Oct. 26," Ponsonby said. "Between now and then, it's all about getting them prepared for that meet."
Junior teammate Kaitlyn Stark says that Noel's recognition and recovery serve as major motivation not only for herself, but for the team.
"[Noel] is a very good role model for the rest of us. She embodies what coming back from an injury should be like: the ideal version of a runner and how you battle through your obstacles," Stark said.
The Hilltoppers finished fourth in the UIW Invitational on Sept. 14 and are preparing for the Concordia Texas Cross Country Invitational on Sept. 27. 
Leave a Comment
About the Contributor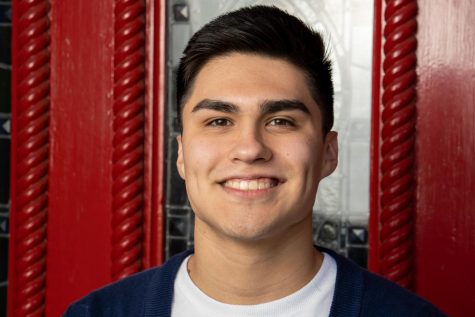 Adrian Gonzalez, Sports Editor
Hey! My name is Adrian and I am the sports editor for Hilltop Views. I am a senior Writing & Rhetoric major with a concentration in Journalism &...