Women's basketball sweeps weekend opponents, begins preseason 2-0 at home
The St. Edward's University women's basketball team opened their preseason with wins as they hosted Colorado Christian Nov. 8 and Colorado School of Mines Nov. 9.
The team dominated Colorado Christian by finishing 72-44 as graduate transfer Deija Banks led the team with 21 points and three steals.
The Hilltoppers ended the night by shooting 37% from three-point range and 75% from the free-throw line.
The first-weekend game was impressive, especially with a majority of the team being composed of new members. The recent win gives an interesting impression as to how the rest of their season might turn out.
J.J Riehl, head coach of the women's team, talks about the team's strengths that she's observed over the past two months.
"I think our chemistry is really good, we're a pretty tight-knit group that understands our roles and sacrifices for the people around us. Our mentality is in a really good place, and I think that's developed over the past two months."
Riehl says that even though a large portion of their program is new people, she sees it as more of a positive than a negative.
"I think the biggest obstacle is that we have 18 people in our program, including staff, and 10 of the 18 are new to the program this year. It's hard when you have so many new people. . . but  I can't be more pleased with where we are as far as bringing those people and this group together."
Riehl gave some final thoughts about the start of the season.
"We've been preparing and these kids spend a lot of time working really hard to get to today and to start this part of the journey. It's the culmination of all that and getting here . . . I think their preparation has paid off at this point and it's all about going back to the drawing board and seeing what we can improve on."
Maryam Wilcher, a senior at SEU and a center for the team, says that having new players on the team is challenging.
"It's definitely a challenging but also growing aspect is having so many new players on the team. We have a lot of transfers and freshman that are trying to get acclimated to how we play as a team and our plays. I think, for the most part, we've done a good job growing as a team and getting to know everyone's style of play."
As a senior, Wilcher says that she hopes to continue to leave her mark on the program.
"I just hope that I can continue the legacy that the seniors did before us and to leave it better than I found it."
The collective effort by Banks and company would become their greatest asset when going up against Colorado School of Mines the following night.
Junior guard D'aviyon Magazine would be the first to get SEU on the board after Mines' 12-0 run to start the first quarter.
Trailing for the entire first half, the Hilltoppers went into halftime with a nine-point deficit.
Sophomore point guard Christina Mason chipped in seven points and two assists during the first half.
Despite trailing, Mason was confident her team could come back if they stuck to their style of play.
"They had a lot of height and the game we played last night we didn't see much of that. So, we had to change our game plan a little bit to be prepared. But I think throughout the second half, we continued to play them with a high hand and that really helped our defense," Mason said.
Ready to take on the challenge, SEU tied the score early in the third quarter with a three-point basket from Mason.
The team's halftime adjustments allowed them to take the lead early on. Struggling in the first half, Banks would come out of halftime ready to take charge.
Banks finished the night with 10 points and two rebounds. Describing her team as a "powerhouse, athletic and energizing," Banks was optimistic of her team's skills during the tight game. Although Banks would go on to hit crucial free throw shots late in the fourth quarter, she attributed the win to her team's effort during the second half.
"My team, we all picked each other up it was a good group effort. We all lifted our energy, got it together at halftime and came out and executed. We focused on a high hand, they are a great shooting team so we focused on executing them in the second half, limited their three-point attempts and forced them to drive to the basket and then converted on offense," Banks said.
Mason recounts halftime as a debate of giving up or fighting to stay in the game. Nevertheless, Mason and the team charged into the second half motivated and determined to overcome Mines' height.
Routing the Orediggers 73-65, Mason believes that the team effort over the weekend is slowly becoming not only an identity but also the team's greatest asset.
"In halftime, we talked about fighting back for each other. We were down and we could've stopped there, but we talked about coming back and fighting and working hard. Right now, this early in the season, I would say that our number one strength is playing as a team and fighting back when we're down or in tough situations," Mason said.
The team will continue preseason play by hosting Houston-Tillotson on Saturday, Nov. 16.
Leave a Comment
About the Contributors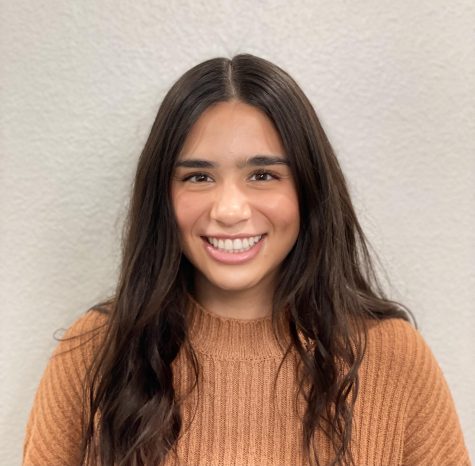 Odett Ochoa, Sports Editor
My name is Odett Ochoa, I am currently pursuing my Masters of Business Administration at SEU. I joined HV Fall of 2018 as a staff writer, and have loved...