G.O.A.T of the Month: Deijah Blanks
The "G.O.A.T. of the Month" is a segment in which the Hilltop Views sports section recognizes the consistent, impactful performance of a stand-out SEU athlete during the span of a month.
San Diego, Cali. native Deijah Blanks is headlining this year's SEU women's basketball team. Blanks is currently averaging 20.2 points per game and 4.8 rebounds per game. She has become a veteran presence and the leading scorer on the team.
During January, Blanks reached a career-high of 35 points along with five consecutive games with 20+ points. As a well-versed forward, Blanks currently co-leads the conference in points per game. Although Blanks is a newcomer, she credits her smooth adjustment to the new system to her preparation from her alma mater, the University of California at Irvine. 
"[Coach] JJ is all about team building … Everybody is pretty welcoming and the coaches are very much intertwined with our feelings, so that was easy. UC Irvine is a pretty top tier university so they prepared me for that."
Blanks describes this season as "exciting and a roller coaster." The team is currently 8-7 in Lone Star Conference play and 12-8 overall. Blanks' role in the offense comes with inherent pressure; however, she does not shy away. 
"I don't think it's really a lot of pressure, my teammates trust me a lot so that makes it easier. My coaching staff trusts me a lot so it's pretty fluid."  
Transferring from a top Division I school allowed Blanks to not only gain experience in a rigorous program but also gave her the knowledge and poise necessary to succeed in head coach JJ Riehl's competitive program.
"I think I have a big leadership role. Me being older, the younger girls look up to me," Blanks says. "They look to me for how I'm going to act … so I can never go into a game down or nervous because it will trickle down." 
Freshman guard Charli Becker is another one of Riehl's off-season gems, who she describes Blanks as "dedicated, fun, and kind-hearted." Being a newcomer is not easy, however: Becker discloses Blanks' role to be significant in the morale and camaraderie of the team. 
"Deijah does play a huge role. She is one of the highest scorers in the conference, she can score over anybody but also she's always encouraging everybody and she's always there when you need her."
Entering her final year of eligibility, Blanks will soon conclude a journey that began when she was 7 years old. She attributes much of her success and passion for the game to her mom and her high school basketball head coach.  
"She never put pressure on basketball and she kept me very level headed and always pushed me to be the best player I can be, so that really shaped me." 
Although Blanks' successful basketball career will soon come to a close, this final season will only enforce her love for the "back and forth" and need to prove her team is the best.
Blanks and the rest of the Hilltoppers will head to Laredo to take on Texas A&M International on Feb. 6.
Leave a Comment
About the Contributor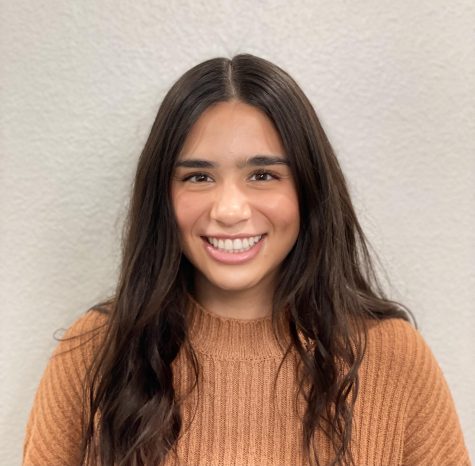 Odett Ochoa, Sports Editor
My name is Odett Ochoa, I am currently pursuing my Masters of Business Administration at SEU. I joined HV Fall of 2018 as a staff writer, and have loved...