No. 13 men's tennis off to hot start in spring season, remains undefeated
The St. Edward's University men's tennis team kicked off the 2020 season 4-0, including a No. 13 national ranking. Six-year head coach Estevam Strecker added six freshmen over the off-season to complete the 11 man roster. Seniors Zac Robinson and Chase Barlett headline this year's graduating class, and although Strecker will be bidding farewell to the four-year veterans, he reaffirms their impact will be felt after their collegiate career ends. 
"They have changed the identity of the program while here and I will be forever grateful for them. Chase and Zac are great guys and it is fun to be around them. As we approach their graduation, I get reminded of the sad part of my job, which is the fact that there is an 'expiration date' for every athlete," Strecker says.
Long-time doubles partners Barlett and sophomore Anish Sriniketh opened the weekend 6-2 over Ouachita Baptist. Barlett will be concluding his time as a Hilltopper this season and is determined to make his final season his best. Barlett's veteran status has allowed him to grow into a leadership role, one he takes on gladly.
"Coach Strecker likes to say that we have 11 captains on our team, but being a senior and having been around for four years, I'd like to think that I have experience that is valuable for the rest of our team, " Barlett says. 
Barlett underwent hip surgery a year ago, a challenge he tackled with a strong work ethic over the off-season. 
"This year I have focused on getting physically fit so that I can be playing at my highest level for an entire season—I hope that it pays off, and I'm going to enjoy my last few matches as a Hilltopper," he says. 
Sriniketh has set lofty expectations for achieving personal and team goals for the season. Over the weekend Sriniketh reaped the benefits of his off-season work by overcoming No. 17 West Alabama in both the singles and doubles matches with Barlett. 
"My personal goals are to be ranked number one in the country by the end of the year in singles and top five in doubles. Also, we have a team goal of going back to nationals and making a deep run," Sriniketh says.
Strecker is confident in his team's collective skills and abilities, relying heavily on the senior's elite skills to continuously challenge the incoming freshmen. Robinson, specifically, has played a crucial role by recently earning Lone Star Conference Player of the Week. 
"We are motivated to continue to improve and develop. I think the hunger they have to be better is something unique," Strecker says . "When you have your upper class leading practice in that regard it is not only a great example to the freshman but also a great mindset that will guide the team for years to come."
The undefeated Hilltoppers will travel to take on Our Lady of the Lake on Feb. 14.
Leave a Comment
About the Contributor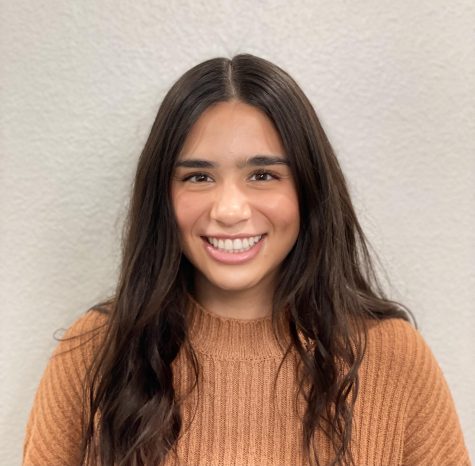 Odett Ochoa, Sports Editor
My name is Odett Ochoa, I am currently pursuing my Masters of Business Administration at SEU. I joined HV Fall of 2018 as a staff writer, and have loved...