Senior guard leaves mark on program, concludes impressive collegiate career
Senior guard, Lexi Cunningham, highlights this year's graduating class. A four-year veteran of head coach JJ Riehl's program, Cunningham sums up her career at St. Edward's as "challenging and fulfilling." 
She will conclude a career totaling over 750 points and 220 rebounds; as a young prospect Cunningham looked for a place that would challenge her academically and athletically.
"Aside from athletics, my academics have always been my priority and I felt that this school really understood that and valued that as well," Cunningham says. "I owe the world to JJ for all she has given and taught me…My loyalty to her and this program is so strong and will continue far beyond my years here." 
With one regular-season game remaining, the team currently has a record of 12-9 in conference play and 16-10 overall. This year's team is averaging 9.6 steals and 20 points off turnovers per game. Cunningham has played a significant role in this year's offense by shooting 70% from the field and 33% from beyond the arc. She and fellow teammate, Hayley Blankinship, round up as the team's top two leaders in 3-pointers made this season. However, the challenge of being a senior has not been on the court but off.
"This year, as a senior, I've had to learn how to use my voice and be a little more confrontational, which hasn't always been easy for me. This learning experience in leadership will become very helpful in any job/career path that I go down," says Cunningham. 
Cunningham is described as an "an amazing person" and "an amazing teammate to have" by junior center, Phydel Nwanze. 
Originally from Delta, Nigeria, Nwanze was a transfer to SEU in 2018. Besides taking on the inherent challenges of coming to a new college, Nwanze credits Cunningham for her smooth transition into the program by mentioning her as "one of the people on the team that I am very comfortable."
"She was here, she asked us questions…she was always here trying to help and it's not just because she lives here in Austin, that's just the type of person that she is, she puts herself out there to help people," says Nwanze. 
Cunningham has played her final home game and will be playing her final regular-season game on Feb. 29th in San Antonio as they take on conference rival St. Mary's. After wrapping up a college career  filled with lifelong friendships, lessons and joy, Cunningham has one final message for future members of the women's program.
"Do not wish anything away and don't rush to get to the next phase of life. College is seriously the best time of your life and it is vital to slow it down and enjoy every moment. I promise when you're a senior, you will be wanting to be a freshman all over again."
Leave a Comment
About the Contributor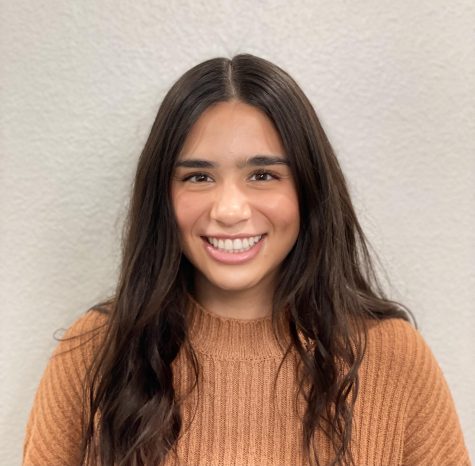 Odett Ochoa, Sports Editor
My name is Odett Ochoa, I am currently pursuing my Masters of Business Administration at SEU. I joined HV Fall of 2018 as a staff writer, and have loved...