"It's fall, y'all!": Where to find local fall menu items in Austin
One of the best things about entering autumn is the amount of fall-themed eats and treats available. Aside from Halloween being a holiday centered around candy, there are so many flavors that can be incorporated into foods and desserts during the fall season. Here are some local Austin spots serving up delicious fall-themed specialties. 
Ovenbird opened this spring and is already serving up delicious drinks for the fall season. They have quite a few unconventional flavors that are perfect for both the season and just to try something new. One of their more traditional fall drink options is the salted caramel latte, but they also have a unique new latte mixed with black sesame syrup. Other fall drinks at Ovenbird include Tarragon Soda (a delicious Russian herbal soda), Gold Dust (turmeric tea concentrate with tonic and matcha) and house lemonade blended with fall spices.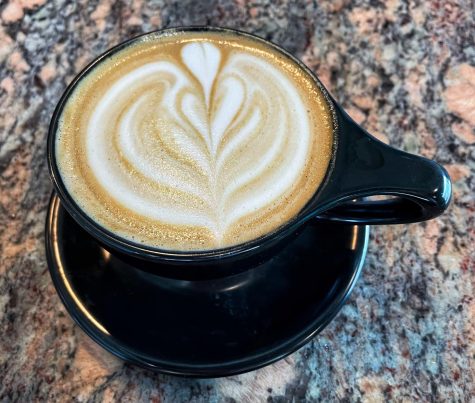 Hey Cupcake! started to get into the fall spirit in September with their apple cider cupcake and is carrying over thedeliciousness into October. Not only are they bringing back their scrumptious sPumpkinator cupcake (a pumpkin cake with cream cheese frosting), but they are adding a less familiar addition to the lineup as well. The pumpkin spice latte cupcake is a pumpkin cake with espresso cream cheese frosting and is topped with a chocolate-covered espresso bean.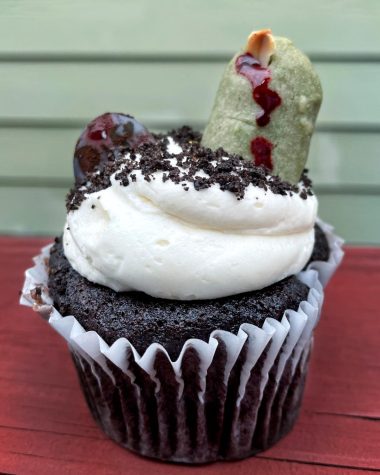 Sugar Mama's Bakeshop brought the fall spirit in September with flavors like caramel apple and sweet potato.They also have an assortment of delicious treats lined up for October from cupcakes to dessert bars and cheesecakes. Some of their October cupcakes include pumpkin and apple sopapillas and candy bars; they also offer sweet  potato pie and caramel apple bars as an October special. 
Located in the Domain, The Yard Milkshake Bar is serving up delicious and beautiful Halloween-themed milkshake creations for the month of October. From cookies and cream with green marshmallow and gummy worms, to a pumpkin spice Care Bear-themed shake and a hazelnut shake with amazing green marshmallow and pretzels as decorations, The Yard is sure to bring the Halloween spirit throughout the whole month of October. 
These baked goods and sugary treats from local Austin shops are sure to get you into the fall spirit, even if the weather still doesn't reflect the season for a while. With traditional flavors like pumpkin and lesser-known flavors like black sesame, there is both a drink and a treat for everyone to enjoy. 
Leave a Comment
About the Contributor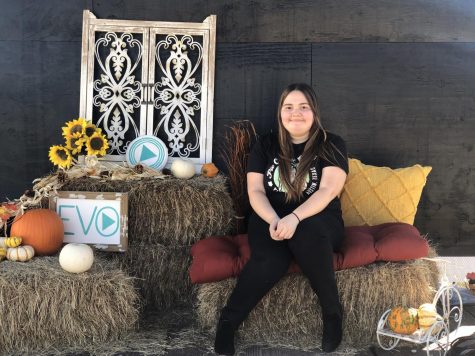 Isabella Bass, Life & Arts Editor
I'm Isabella Bass, and I'm a junior Writing and Rhetoric major with a concentration in Journalism and Digital Media. I've lived in Austin my whole life,...