Tommy Wiseau on why cult favorite, "The Room," has stood the test of time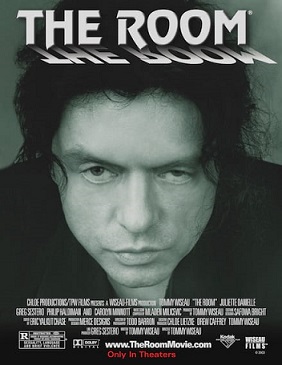 Tommy Wiseau wants first time viewers of "The Room" to know one thing: "Don't expect too much."
Wiseau wrote, produced, directed and starred in cult favorite film, "The Room." After its initial release in 2003, critics unanimously slammed the film, and it was even dubbed "The "Citizen Kane" of bad movies." The film has a 3.7 rating on IMDb, a 23% on Rotten Tomatoes and a rating of 9% on Metacritic. But even 18 years later, audiences love "The Room," attending screenings across the country such as one to be hosted by the Munday Library for St. Edward's students, faculty and staff.
"Way back, 'The Room' triggered our own interest by our own human DNA," Wiseau said regarding the film's continued popularity in an interview with Hilltop Views. "'The Room' connects people and we can improve our life by watching."
"The Room" follows successful banker, Johnny (Tommy Wiseau) who lives with his financé, Lisa (Juliette Daniel). Lisa begins an affair with Johnny's best friend, Mark (Greg Sestero) which ultimately leads to how Johnny deals with the betrayal.
According to Wiseau, it's the film's themes of honesty and betrayal that keeps up the interest in both new and old audiences.
"We can all share something with them," Wiseau said of the film's characters. "It's the audience's choice who is the villain."
The film is an irresistible watch; part of the reason its popularity has held out for over a decade. It's a window into Wiseau's own world-view, where he acts out real-world frustrations. 
Fans have found an abundance of reasons to re-watch the film over and over. Whether that be its iconic dialogue, strange props (such as framed photos of spoons in the background of a scene) or unconventional production, such as Wiseau's use of two cameras simultaneously.
"I used a two-camera system," Wiseau said. "35mm film and HD. No one had done that before."
Part of 'The Room"s continued interest stems from Wiseau's triumph into filmmaking. Despite all odds; including producing and directing himself, as well conflicts on set and a change of crew, Wiseau's film came to screen and continues to be shown over and over again.
"I didn't have enough support until the film generated profit," Wiseau said. "But I still went with my vision."
The Munday Library will be hosting a free screening of "The Room" on Thursday, Oct. 28 in Jones Auditorium. The screening will feature Rocky Horror-style callouts from Travis Williams and commentary from professor Timothy Braun. The event is only available to the St. Edward's community. 
Leave a Comment
About the Contributor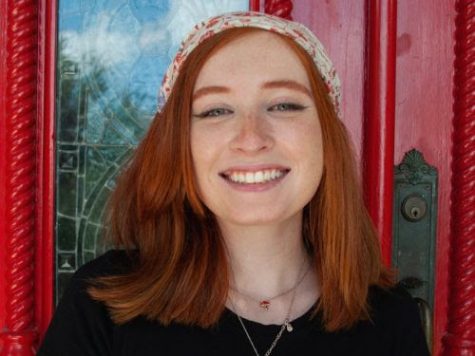 Elle Bent, Editor-in-Chief
Hi y'all! My name is Elle. I am majoring in Communication with double minors in Spanish and Journalism. I have wanted to be a writer ever since I was a...