GAME DAY: Women's basketball loses to Angelo State 63-51
St. Edward's women's basketball lost to 19th-ranked Angelo State on Saturday afternoon at their home court in the Recreation and Athletic Center by a score of 63-51.
The Rambelles made it hard for the Hilltoppers offense to get going, holding St. Edward's to 28.5% shooting in the first half. Sawyer Lloyd and Tay Pleasant led the way offensively for Angelo State, scoring 16 and 12 points. Foul trouble for the Hilltoppers' Morgan Gary and Jayda Ruffus-Milner forced the bench to step up to try and keep them in the game. 
Junior guard Matilda Soric made the most of her extended minutes. The transfer from Binghamton scored nine points on three 3-pointers in 20 minutes. Dafne Gianesini and Isabel Langenberg each played 13 minutes, scoring 5 and 3 points. The bench answered the call and held it down for the Hilltoppers, outscoring the Rambelles 14-11 in the second quarter. The Rambelles clung to a 32-25 lead going into the break.
The Rambelles were too much for the Hilltoppers in the second half and would cruise to a 63-51 victory.
The Hilltoppers are on a South Texas road trip this week where they are facing Texas A&M-University Kingsville and Texas A&M International. St. Edwards will be back home on Tuesday, January 31, when the Hilltoppers host St. Mary's at 5:30 p.m.
Leave a Comment
About the Contributor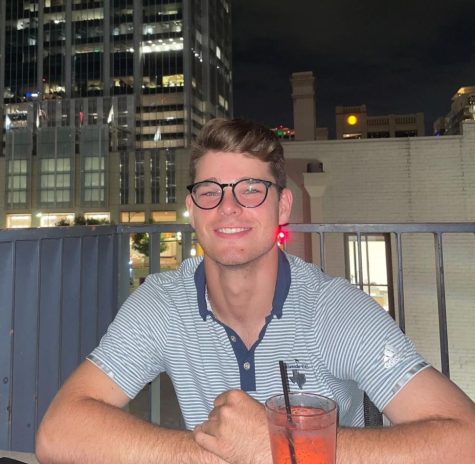 Jack Connolly, Staff Writer
Jack is a junior from Omaha, Nebraska and this is his second year writing with "Hilltop Views" as a Staff Writer. He loves sports but will also write about...