GAME DAY: Men's basketball earns well-deserved win over University of Arkansas-Fort Smith
St. Edward's hosted a tough game against the University of Arkansas-Fort Smith on Feb. 9 and walked away with  a 81-77 well-deserved win. 
Before the game started, the team took a moment to award Head Coach Andre Cook for holding the most career wins as a coach in St. Edward's men's basketball team history. 
The Hilltoppers started off strong with a 9-3 run on the Lions within the first three minutes of the first half, with sophomore Gavino Ramos scoring five of those points. Together, freshman Sean Elkinton and sophomore Blake Nielsen put on  stellar performances, scoring 16 points in the first half. Nielsen scored an outstanding bucket from the corner of the court right as the possession clock buzzed, raising the crowd to their feet.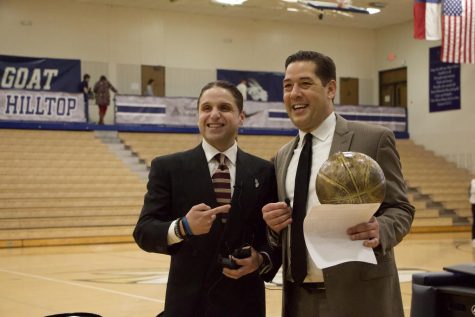 Seniors Mason Hix and Bennett Mohn came in hot from the bench with three combined 3-pointers, putting the Hilltoppers ahead 40-37 going into halftime.
Returning from the locker room, St. Edward's kept the high energy with a strong offense, outscoring the Lions 12-7 in the first five minutes and bringing the score to 52-47. Coming from the bench, Hix scored three 3-pointers, two which were scored back-to-back. On the other side of the court, the Lions pushed through, scoring 40 points total, putting up a fight and decreasing the Hilltoppers' lead several times.
Emotions escalated within the last 25 seconds of the game, when the Lions brought the Hilltoppers lead down by two points. Junior Jeff Gary scored two free throws and used the momentum to assist graduate student Uche Dibiamaka to an explosive, crowd-raising dunk. Dibiamaka landed on his arm and was assisted off the court with an apparent shoulder injury.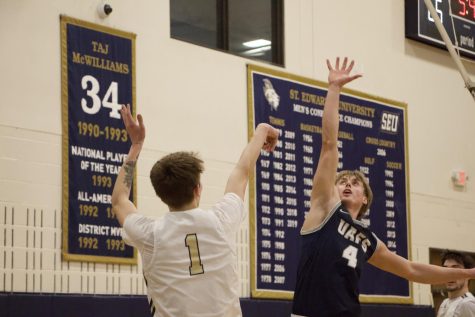 The Lions scored two more points as Dibiamaka was still on the floor, but Gary gained two more free-throws, going 4-4 on the line and bringing the game to an end with a crucial 81-77 win. 
Nielsen and Elkinton led the Hilltoppers in points, scoring 16 each. Ramos hit an impressive double-double with 11 points and a career-high 11 assists. Lions guard Payton Brown led UAFS in points, scoring 26 and shooting 2-5 from the three-point zone. 
"Everyone just played their role tonight," Nielsen said. "They're a tough team to compete with so that was a really big win for us."
St. Edward's men's basketball team is placed second in the Lone Star Conference, with a 13-4 record. Check the schedule for the last games of the season here.
Leave a Comment
About the Contributor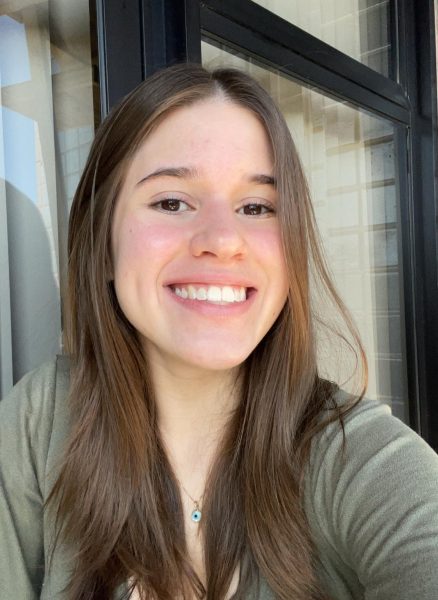 Anna Pratts, Staff Writer
Anna Pratts is a sophomore from Brazil and majoring in Writing and Rhetoric with a concentration in journalism and digital media and minoring in Global...