Ranking best picture nominees from the 95th Oscars
As the 95th Oscars get closer and closer, it's nice to have watched at least a handful of the nominated films to talk about at the watercooler. I took the liberty of watching all of the best picture nominees so that I could definitively tell you which you should watch and which ones you can just pretend you've seen. 
Everything Everywhere All at Once 4.8/5 goats
          Watch this movie if you want to witness one of the most original stories of the last decade. As one of the most impactful stories of 2022, "Everything Everywhere all at Once" manages to send audiences into a fit of laughter one moment and into rivers of tears the next. The film tells the story of Evelyn (Michelle Yeoh), a Chinese immigrant living in Simi Valley, California. Evelyn struggles to maintain her laundry business, her marriage to husband Waymond (Ke Huy Quan) and her relationship with her daughter Joy (Stephanie Hsu), all while trying to juggle a tax audit from the IRS. When an alternate dimension reveals itself, Evelyn faces new challenges in the form of Jobu Tupaki. When Jobu threatens the multiverse, it's Evelyn's job to protect it. This film shows its true heart and deeper meaning through hilarious tropes, like hot dogs for fingers and a chef raccoon.
All Quiet on the Western Front: 4.6/5 goats
           Watch this movie if you are able to stomach a gruesome, true story of battle and loss. "All Quiet on the Western Front" is a heartbreaking portrayal of World War I from the perspective of a young German soldier, Paul Bäumer (Felix Kammerer), and his friends. Paul's journey as a lieutenant is undercut with litigation to end the war, however futile it pans out to be. With stunning cinematography and an immersive soundscape, this film is a brutal depiction of war and its countless casualties. Director Edward Berger finds ways to drive home the novel's anti-war message with a brilliantly assembled cast.
The Banshees of Inisherin: 4.6/5 goats
          Watch this movie if you want to laugh, cry, and experience some of the best acting of your life. Colin Farrell and Brendan Gleeson deliver some of the best performances in this whimsical and beautifully shot dramedy. "The Banshees of Inisherin" is about an island off the coast of Ireland and its townspeople. On the surface, it may seem like a funny yet dark bromance, but there's a deeper metaphor to be discovered: the Irish Civil War and its lasting effects on the country. At the center of the film are Pádraic Súilleabháin (Farrell) and Colm Doherty (Gleeson), who were best friends until Colm ended their friendship suddenly and without notice to Pádraic. Colm is adamant about their friendship breakup whilst Padraic pushes to mend the relationship, which ends with ugly consequences.
Avatar: The Way of Water: 4.5/5 goats
           Watch this movie if you're head over heels for special effects and are okay with a lengthy runtime packing an emotional punch. "Avatar: The Way of Water" is a continuation of the story originally told in Avatar (2009). Jake Sully (Sam Worthington) and Neytiri (Zoe Saldana) fight to keep their family together when a familiar human threat comes back to Pandora and jeopardizes life on the extrasolar moon. With action-packed and heartfelt moments, James Cameron pushes this cast to their limits. Worthington is a standout, showing his abilities and emotional range. With a runtime of 3 hours and 12 minutes, Cameron manages to wow the audience more than before, transporting them to another dimension filled with vivid world building and special effects.
Women Talking 4.5/5 goats
          Watch this if you want to see some dazzling writing come to life in a story that we, unfortunately, see too often. Sarah Polley writes and directs a harrowing tale of women who live in a secluded religious society. These women are frequently drugged and raped by their husbands and other men in the colony. When all is revealed to the women, they struggle to talk about their traumatic experiences. "Women Talking" examines the many different responses to abuse with gripping performances. With such a grim subject, it would be easy to get lost in the material, but with a strong female cast and a little humor, the film can stay afloat. "Women Talking" is incredibly timeless while also being so relevant.
Triangle of Sadness: 4/5 goats
            Watch this movie if you're not afraid to ask questions, because you will have a lot of them. "Triangle of Sadness," written and directed by Ruben Östlund (The Square), is a satirical, dark dramedy about classism, gender roles and political divisions. The best way to describe it is if you watched an episode of "White Lotus" followed by an episode of "Lost." The film follows model-influencer couple Carl (Harris Dickinson) and Yaya (Charlbi Dean Kriek) on a brand-deal-bought luxury cruise where they engage with all types of characters, including a Russian capitalist, a British arms manufacturer, and an alcoholic ship captain. With a clear social hierarchy on the luxury yacht, viewers face increasingly awkward situations between the rich guests and employees on board. The trip soon goes awry, resulting in some of the guests and employees ending up on an island together, creating a new hierarchy. This new hierarchy forces the audience to look introspectively and put themselves in the shoes of each character. Even with a running time of nearly 2 ½  hours, audiences are still left wanting more from the ending.
Tár: 3.7/5 goats
          Watch this movie if you like classical music and are willing to bring a notepad to the theater, because you're going to need it. Lydia Tár (Cate Blanchett) is a tyrannical conductor close to recording a symphony that could potentially change her life and career. As the recording date looms, Lydia is accused of sexual misconduct by someone from her past and relies on her daughter, Petra, for emotional support. Blanchett's performance in "Tár" is so convincing that it almost makes you want to Google this fictional person and learn more about them. Even with Blanchett's performance and amazingly shot scenes, you'll still find yourself wanting something more out of it. "Tár" is tough to follow and leaves you with many moral questions but not much else.
Top Gun: Maverick: 3.5/5 goats
            Watch this movie if you like action-packed flight sequences accompanied by dramatic twists and turns. "Top Gun: Maverick" hosts the return of familiar faces to the tarmac. Tom Cruise reprises his iconic role as the rule-breaking fighter pilot Pete "Maverick" Mitchell, accompanied by Val Kilmer as Tom "Iceman" Kazansky. Maverick is called back to Top Gun to teach a special mission, but he has to face his past in the form of Bradley "Rooster" Bradshaw (Miles Teller). The plot is akin to the original "Top Gun" (1986), including a sweaty beach football game and an unimportant r​​omantic plot line. With beautifully choreographed flight scenes and convincing performances, "Top Gun: Maverick" is a must-watch for any Top Gun lover.
The Fabelmans: 3/5 goats
            Watch this movie if you're ready to see some wonderful performances accompanied by a plot that leaves you unsatisfied. "The Fabelmans" is a semi-autobiographical film written and directed by Steven Spielberg. Centered around Sam Fabelman (Gabriel LaBelle) and his family, the film examines the continual conflict between family, art and what it's like to grow up Jewish in America during the 1960s. Sam dreams of becoming a filmmaker after seeing "The Greatest Show on Earth" (1952) as a young child. His mother, Mitzi (Michelle Williams), supports his dream wholeheartedly, while his father, Burt (Paul Dano), has his reservations. Through family conflicts and tumultuous school life, Spielberg attempts to create a deep, meaningful story but ultimately falls flat.
Elvis: 1.5/5 goats
          Watch this if you don't have a clue who Elvis is or if you know anything about him. I would skip getting an HBO Max subscription to watch it. Baz Luhrmann's "Elvis" recounts the rise to fame of "the King of Rock," Elvis Presley, and his eventual fall from it. Luhrmann is known for directing big, over-the-top films like "Moulin Rouge" (2001) and "The Great Gatsby" (2013), which are covered in a gold sheen of glitz and glamour. Though this biopic did not need any of that Luhrmann flare. The fast-paced montages and made-for-screen music clouded Austin Butler's transformative performance as Elvis and took away from the actual story at hand: the mistreatment and manipulation of Elvis by his manager Col. Tom Parker, played by Tom Hanks.
Leave a Comment
About the Contributor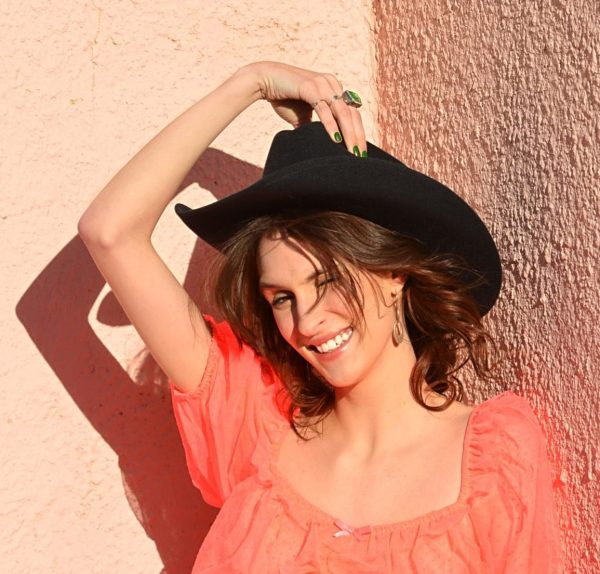 Emma Sutton, Staff Writer
Emma Sutton is a junior a majoring in writing and rhetoric with a concentration in journalism and digital media. It is her second semester writing for...