Senior signs with professional Australian basketball team, says farewell to the hilltop
Uche Dibiamaka ended his last season as a Hilltopper in great style: signing with the Warwick Senators, a professional basketball team in his home country of Australia.
Born in Adelaide, Australia, Dibiamaka started playing basketball at the age of five, along with his brother Uzo, who also played at St. Edward's. The Australian moved to Houston at the start of high school and played all four years, winning the state championship in 2018. 
After transferring from the University of Texas Rio Grande Valley, Dibiamaka played his last two college seasons at St. Edward's. The guard led the Hilltoppers to the Lone Star Conference Tournament on both occasions. He made the LSC all-conference first team in his first year at St. Ed's and the all-conference second team this past season. All-conference teams gather only the best players out of each team in the tournament. In Uche's words, things didn't work out the way he wished they would, since the teams were unable to get over the first leg of the tournament in both seasons. 
"Uche was a hard working teammate who had a great two years at St. Edward's," sophomore Blake Nielsen, Dibiamaka's friend and teammate, said. "He is one of the most athletic players we've had, providing some memorable dunks over his time."
Despite spending only two seasons on the hilltop, Dibiamaka said that the lessons he learned from being part of the team have helped him not only as a player, but also as a man who made the most out of his time in Austin. The teachings he gathered from his fellow teammates and coach, Andre Cook, are what allowed him to continue to pursue basketball outside of college courts and better himself as a team player, Dibiamaka said.
According to Dibiamaka, he's departing Austin hopeful for the future of the Hilltoppers, a team with a "strong core" that will hopefully allow them to go further in the following tournaments. 
Dibiamaka is now back in Australia, training in Perth with the Senators, where he received a warm welcome to the team. He says he's happy to have this opportunity. You can keep up with the Senators games on their instagram @warwicksenatorsbasketball or on their website.
Leave a Comment
About the Contributor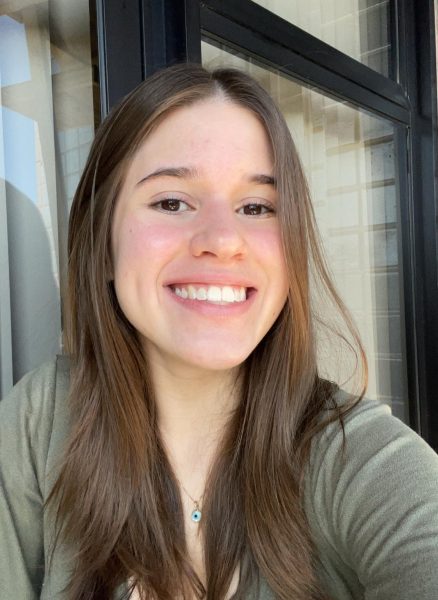 Anna Pratts, Staff Writer
Anna Pratts is a sophomore from Brazil and majoring in Writing and Rhetoric with a concentration in journalism and digital media and minoring in Global...