Over the summer, the School of Natural Sciences received a record-breaking $5 million grant to provide funds for the department's new program: "From Education and Experiential Learning to Employment: Cultivating the NEXTGEN of Natural Resources and Food Science Leaders." The E3 program provides students interested in the food, agriculture, natural resources and human sciences (FANH) workforce with training and research opportunities at St. Edward's. 
"I was thrilled," program director Trish Baynham, Ph.D, said. "This is a program that has never been done before. I can just imagine the students that will benefit from this. We're all very excited."
This funding gives the program the financial ability to provide over 25 scholarships, each worth $15,000, to students in the program; 80 employment opportunities for students; and $80,000 worth of new equipment.  
"I've never gotten a scholarship and had such opportunities like that," E3 scholar Joseph Gould said. "Without the scholarship, I don't think I could afford to go to St. Edward's as a full time student. A part of me kind of feels like it was meant to be."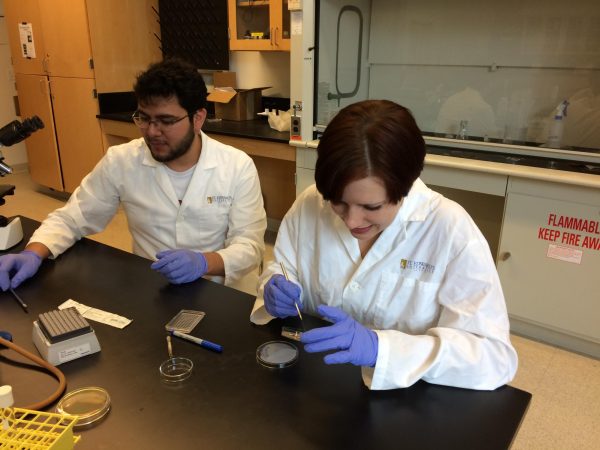 The grant comes from the U.S. Department of Agriculture's National Institute of Food and Agriculture, a federal organization dedicated to providing support for programs that work in the interest of innovative and attainable agricultural practices. 
During the fall semester, E3 scholars will focus on networking and finding an internship that suits their interests. Once scholars complete their chosen internship over the summer, they will begin research on campus within the program.
"They'll be able to assimilate experience and preserve their work both on campus and off campus," Baynham said. 
Gould is one of three E3 scholars. Baynham hopes to gain more scholars by spreading awareness through seminars and integrating professionals to educate students on different career opportunities the program could offer that they may not have considered yet.  
"I'm most excited to start learning about things I'm actually interested in," Gould said. "I would like to be an environmental engineer one day. I really want to learn more about the environment and what (environmental engineers) can do to help."
The program will also bring in alumni to mentor students. One of the mentors, Anabel Rodrequiez '14, said she's most excited about giving back to the community that molded her into the scholar and researcher she is today. 
"Having the opportunity to have one-to-one mentorship, which is really important, (is) really rare nowadays," Rodrequiez said. "I am thrilled to know that I could potentially help someone start their career. I'm hoping a student (who) will be matched with me, and under right mentorship, will learn, first and foremost, to lead with empathy. But second, to stay true to the St. Edward's mission."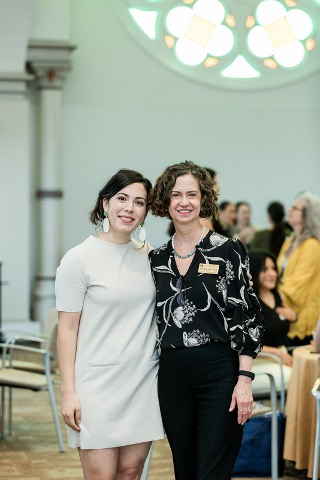 A new program aligned with university's five year plan
Baynham founded the E3 program alongside ecologist and Biological Science Professor Bill Quinn, Ph.D. Their groundwork is based on the importance of having hands-on learning in an unfamiliar field that can create "rewarding job opportunities."   
St. Edward's University's five year plan, Strategic Plan 2027, is an ongoing mission that focuses on five main goals: academic excellence and distinction; diversity, equity, inclusion and justice; vibrant and inclusive campus; Austin impact; and infrastructure and resources. 
The first goal, academic excellence and distinction, is described by the university as attainable through research, teaching, creative work and overall career development. This research and creative work is produced through academic programs related to health sciences which not only prepare student leaders for regional and global issues but also aid admissions by attracting a variety of scholars interested in niche fields of study. 
"This (program) definitely seemed like something that would go with the strategic plan," Baynham said. "It really helps if there's infrastructure that helps to raise the awareness so that (students) don't have to work so hard to find those opportunities."
SP27 reiterates that an experiential learning opportunity, like the ones offered by the E3 program, is required for every undergraduate student before graduation. These experiences include faculty research, service-learning, internships, fellowships, and course-based field work.