Nestled in a village of freshman dorms, The Huddle, formerly a destination for food and drinks prior to the pandemic, has undergone transformation. The space has been rearranged to accommodate the Monarchs Food Pantry, which was previously located in Premont Hall. The area also includes the Thrifty Topper for donated clothes and Ya Herd Books, a community lending library. 
"If I need anything and don't have time to shop I can check to see if it's here or not," freshman Afia Zaman said. "It's good they're providing free stuff, students don't have free time for shopping so they can come here."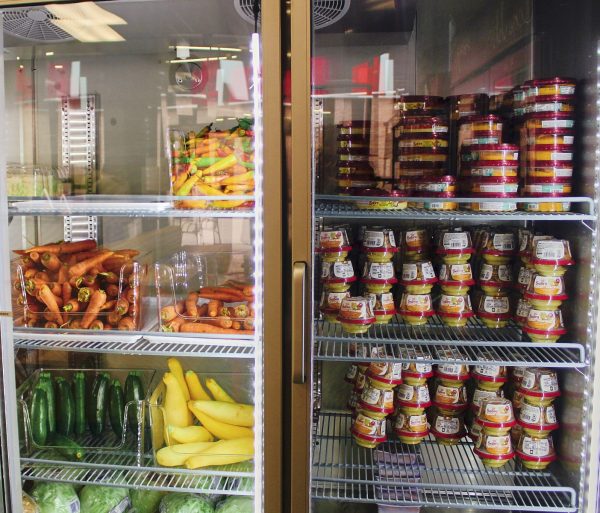 During the pandemic, The Huddle became a COVID-19 testing area. Since then, multiple organizations have left donations and offered grants to fund its transition into a designated space for the pantry. A card tap device was one of the many contributions made that allows students to have access to the building 24/7.
The Huddle collaborates with Central Texas Food Bank for bi-weekly deliveries but is currently working on transitioning to weekly deliveries to prolong the lifespan of incoming fresh produce. Any expired items are given to Bon Appetit's composting system. 
"We're trying to figure out the best way to fulfill (Central Texas Food Bank's) needs, and grant requirements for them, and get the best possible things for our students," The Huddle's director Liza Manjarrez said. "That's what we want is just no Hilltopper hungry and having the best possible products hit our shelves by the time they get here." 
Monarch's on the Hilltop, a student organization on campus, initially introduced a food pantry for students. As a result of COVID-19, online requests for care packages were made available to students. Although the organization doesn't have much input on the current pantry, the name has remained unchanged in homage to the club.
 "We keep that name because our students are the ones that told us that this was an issue, and our students were the first ones to fight food insecurity on campus," Manjarrez said. "And so we want to keep that as our historical record, right? And to honor those students who really stepped up and asked and right, like our students always do, called the university to do better."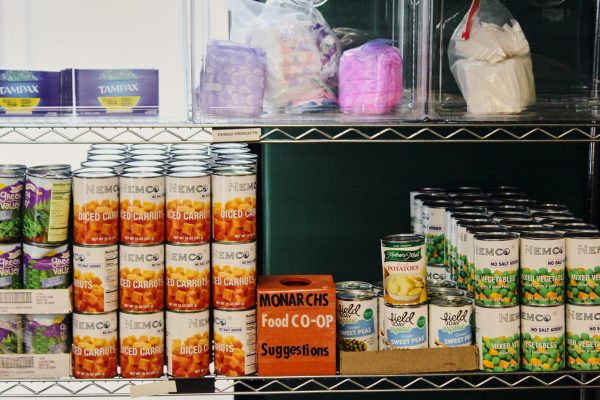 Food insecurity has been an ongoing issue on campus, and increased awareness of the issue has prompted changes to dining hall services and the addition of hot food served daily in Meadows Coffeehouse for the 2023-24 fiscal school year.
"We never know who has an issue with food insecurity," Manjarrez said. "It's something that people often don't talk about. And it might be something that you address with your friends, or might be something that you hear about. But if you ever hear about a student who is just eating ramen noodles, not because they don't like it, right, or because they love it, and because it's like they saw this recipe on TikTok. But because this is like all they can afford. Make sure that they know about this."
The Monarchs Food Pantry is run by Manjarrez alongside a food pantry intern and student volunteers through SERVE Austin. The pantry is actively hiring on Handshake for more interns, and students can also volunteer to assist with food deliveries on Tuesday mornings.