To former player and current head coach Tristan García, the St. Edward's men's club lacrosse had a "true Cinderella story" during their 2021-2022 season. The undefeated team that won twice against rival University of Houston brought the LoneStar Alliance State Championship trophy to the hilltop for the first time. However, many of the defending champions graduated at the end of the season, leading the team to a breaking point and keeping them from having a season last year.
"The (remaining players) felt like we did something and that was it, they felt like it was a good point to stop," García said.
To co-president and senior Beckett Postiglione, however, it meant the opposite.
"That was our first championship; we should go get more," Postiglione said. 
The lack of mentorship and guidance from older players had a heavy impact on one of the most significant aspects that the team tries to foster: brotherhood. After spending a year without a team, the previous champions took matters into their own hands and look forward to rebuilding those bonds. 
"That's what we're trying to learn this year, trying to make a family with all these guys," co-president and senior Sebastian Piñon said. "Trying to be there and make sure that they feel welcome and that we always have their back."
The majority of the officers and coaching staff were a part of the championship team, but their secretary, sophomore Matthew Campbell, arrived at the hilltop just as the team collapsed.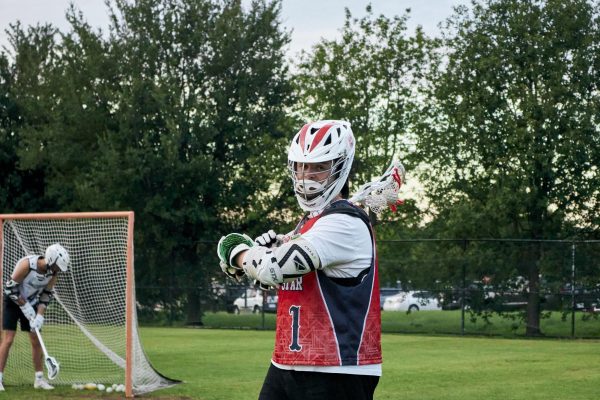 "It was weird seeing the team collapse, especially after hearing about the championship," Campbell said. "It is pretty cool trying to rebuild a program, but it is really difficult."
Unable to rely on returning and experienced players, the club depends on recruiting newcomers, most of which have never played the sport before. Currently, the team's roster has 17 players, but they look forward to recruiting even more. 
By tabling at events held by the university, receiving alumni donations — especially after the alumni game — and holding open practices, the team hopes to do more than just bring the sport back to campus, but also to help people create bonds.
"You don't need to have played before to contribute to the team," Campbell said. "You can still bring good vibes and help the team out in different ways; just be a good influence and a good person."
Despite the challenges, uniting previous champions with younger students, as well as bringing back alumni — such as García and many others that assist the team on and off the field — gives the team a better chance to continue to build a legacy. 
"Where we were when I started here was amazing, and I know that as soon as we break these guys out of their shell, that family vibe will come back immediately," García said. 
By bringing back people and having experienced and passionate players as office members, the team has seen growth not only in terms of performance but also bonding and brotherhood.
"We've started to build the vibe that we're brothers, we're all here for each other and that's what I'm excited to build, that foundation, that family," Postiglione said. 
This year's newly rebuilt team has a clear goal in mind: bringing the trophy back to the hilltop. 
"I definitely don't want to go another year without a team, so I'm going to do everything I can to make sure we have another season," Postiglione said. "One more year, one more championship."
The team holds open practices at Teresa Field every Monday from 5 to 7 p.m. and Friday from 4 to 6 p.m. The club is a Division III team in the Lonestar Alliance East. They will play their first game of the season next semester on Feb. 4 at Dallas Baptist University and their first home game will be on Feb. 18 against Sam Houston State. 
"I see building blocks," García said. "I'm ready for it."