Grammys: More of a concert than awards show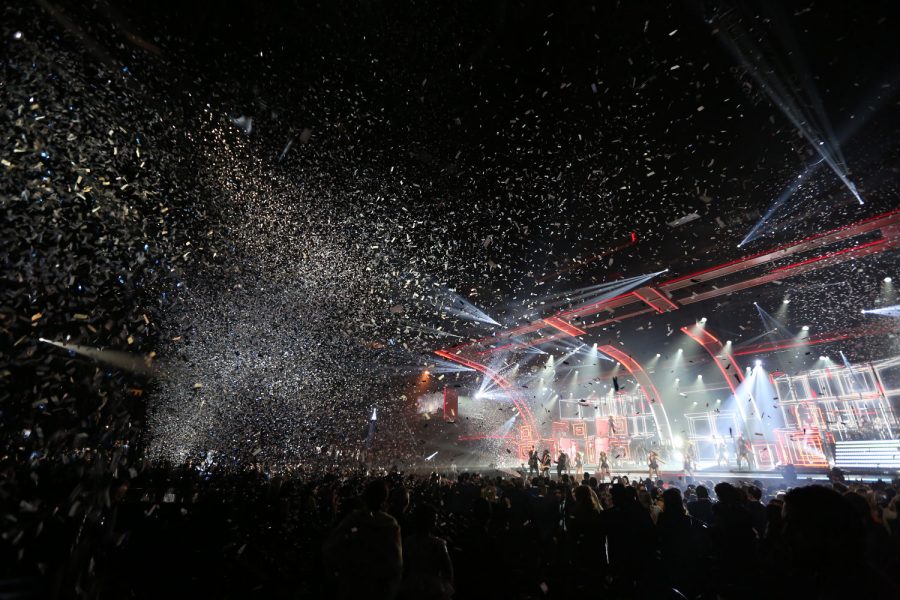 Grammy's acting like a concert rather than award show
One of award season's most anticipated shows, the 58th Annual Grammy's, came and went Feb. 15 with crop-tops, mic failures, mullets and iconic performances all in toll. The show seemed to be all over the place with only eight awards presented here and there.
Out of the 83 Grammy's awarded, only eight were actually presented live. At this point the show has become more of a concert than anything. Not all of the awards are presented, of course, but each year less and less awards have been presented at the actual show. This usually is not a problem since highly anticipated performances usually fill the time in between, but this year's fell a bit short.
The most memorable performance of the night was definitely Kendrick Lamar's mash-up of "The Blacker the Berry" and "Alright"; even Adele had to acknowledge him. "I love you Kendrick, you're amazing," the singer shouted after her performance of "All I Ask."  Other notable performances were the cast of Broadway's hip-hop musical "Hamilton," who performed their opening number "Alexander Hamilton," and Lady Gaga's incredible tribute to David Bowie.
I shushed the room as soon as Adele appeared on my television, but unfortunately her highly anticipated performance was ruined by what she explained in a tweet as "piano mics [falling] on piano strings." The songstress fought through the incident and still delivered a powerful performance like no one else can.
One of the few awards presented live was Album of the Year which unsurprisingly went to Taylor Swift for her album "1989," making her the first woman to win this award more than once. Although this accomplishment is amazing, and "1989" is a catchy album, I do not think she was more deserving than her fellow nominees, which included Lamar's "To Pimp a Butterfly" and Alabama Shakes' "Sound & Color." Even President Obama said his favorite song was off of Lamar's album in a recent interview for People.
I, like many others, tuned in hoping that the rumor that Beyoncé would announce her new album would be true, but it was not. In fact, Beyoncé was nowhere to be found, and just as I was about to give up and shut off my TV, they announced that Queen B herself would appear shortly to present the award for Record of the Year. Major props to the producers for making us all wait until the end and giving them the ratings they wanted.  
The rest of the show was pretty much a bore that not even Johnny Depp could save. Seriously, every other performance seemed to drag on and instead of another award being presented after, it was just another too-long performance. Not even the "in memoriam" was half as long as some of the performances, which was very upsetting especially since a lot of great musicians were not mentioned.
The grand finale was a performance by Pitbull that I could not watch until the end. All I know is Sofia Vergara came out in a taxi costume and danced around him for a while, but I finally decided to turn off my TV after Robin Thicke appeared.
Someone needs to remind the Grammy's that they are still an award show. If they want to be a concert, the least they could do is keep it organized to make sure they do not have any audio malfunctions or actually have good performances.
About the Contributor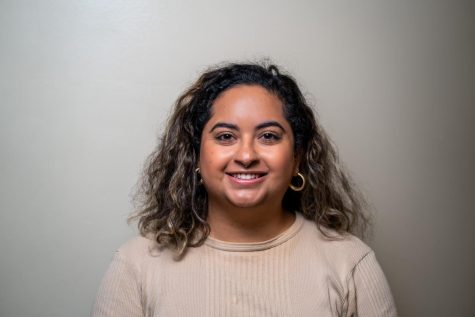 Myrka Moreno, Social Media Editor
I am Myrka Moreno - Digital Media Management, Journalism minor and Social Media Editor at Hilltop Views. This is my senior year at St. Edward's University....