Kanye 'Waves' a flag of surrender as Amber Rose destroys him in Twitter battle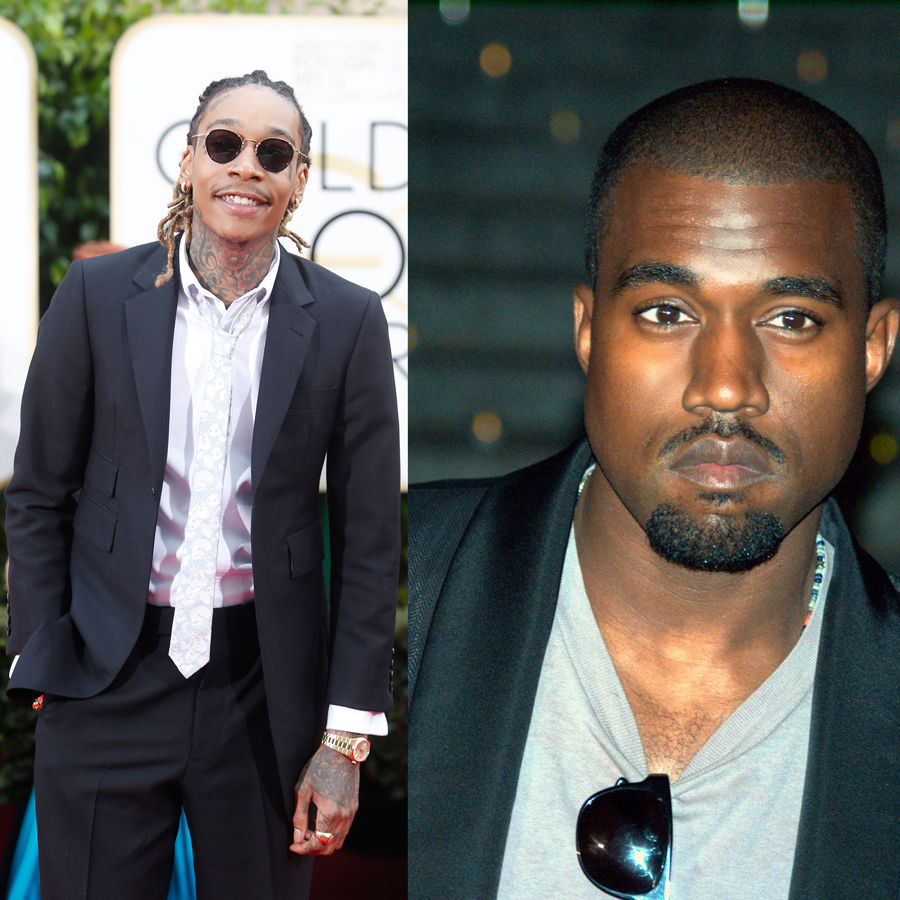 Eleanor Fishbourne
January 29, 2016
Kanye West, the future leader of our great nation and God's gift to humankind, recently engaged in the Twitter fight of the century with fellow rapper Wiz Khalifa. The Twitter-sphere was on the edge of its seat waiting to see which artist would deliver the most savage blow.
It all started when Kanye changed the title of his new album from "Swish" to "Waves" and Wiz Khalifa allegedly subtweeted him, announcing his disapproval.
Khalifa tweeted, "He's the reason I sing on all my songs. That's the wave. If there's nothing wit that sound ITS NOT WAVY."
Kanye was quick to respond with over 20 tweets attacking Khalifa, his music, and his family. Khalifa used to be married to actress Amber Rose and has a child named King Cairo with her.
"3rd no one I know has ever listened to one of your albums all the through," tweeted Kanye regarding Wiz Khalifa's music.
The two went back and forth, attacking each other as artists and individuals, although Kanye did slip in a compliment saying Khalifa "was wearing cool pants."
This Twitter war is more juicy than normal since neither artist seemed to back down. Like many other viewers, I was mesmerized, trying to keep up with every new tweet and meme that was circulating the Internet.
The biggest plot twist of all: Kanye West also used to date Amber Rose. When Kanye took to twitter saying "you let a stripper trap you" directed at Wiz Khalifa, the tweet was referring to model and actress Amber Rose.
Amber was obviously not pleased to see this and reacted swiftly tweeting at Kanye expletives as well as "Lol @KanyeWest now you wanna delete your tweets cuz Muva has arrived? #TwitterFingers #UrGettingBodiedByAStripperN—-."
Rose even took it a step further by taking part in Theo Von and Matthew Cole Weiss's podcast, Allegedly.
"I still didn't say anything about his kids," Rose said. "I'm not going to. This is ridiculous. They're innocent babies. You don't ever, ever talk about a baby, ever."
Overall, the winner of this Twitter war was Queen Savage herself, Amber Rose. Although the boys put up a very entertaining fight, Rose jumped in to defend herself and her child, managing to shut the argument down and live the world absolutely stunned everyone..
As for Rose's audience, it suffices to say everyone on the Internet is in complete awe of her flawless comebacks that silenced the one and only Yeezus himself. So although I am always a big proponent of Kanye and his genius, I don't think it hurt having someone knock him down a few pegs. Sometimes even the self-proclaimed greatest artist of all time needs a woman like Rose to put him in his place.