Transfer baseball player making impact early on in season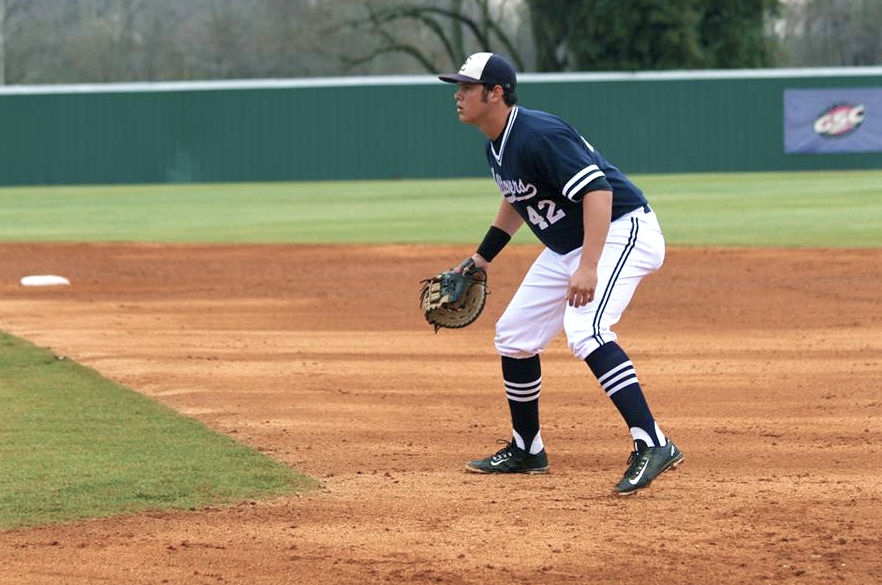 Jonathon "JD" Arrowood has been a St. Edward's University for less than a year, but he is already making a name for himself. He currently has a .333 batting average and is leading the team in at-bats and second in runs scored and runs batted in (RBI). Arrowood was also named the St. Edward's player of the week of Feb. 6.
"The best thing about playing with JD is seeing the fire that's inside of him," senior AJ Hermanson said. "He's got the God given ability to hit any pitch out of the park, yet you can tell he wants to be better everyday."
Arrowood has played baseball since he was five. According to him, his father was a big influence on getting him interested in baseball. Arrowood also said that his teammates and coaches always played a big role because baseball is not an individual sport.
Arrowood was recruited by Assistant Coach Dave Wood and cites the things Wood said to him about why coming to St. Edward's is a good idea.
Arrowood says the university's winning baseball program and coaches played a big role in his coming to St. Edward's.
"We could tell JD was a very respectful person and someone we wanted to be part of our program very early on in the recruiting process," Head Coach Rob Penders said.
The team has already had two walk-off games this season.
"My favorite moments are knowing the power we have as a team and know we can come back even if were down 10 runs," Arrowood said.
He describes the team as a brotherhood.
"We always have each other's back," Arrowood said. "If someone isn't having a good day at baseball, I know the guy behind him will pick him up and succeed."
Arrowood still has at least a year and a half left, but playing in the major leagues is a hope for most college athletes.
"Every kid's dream is to play in the bigs," Arrowood said. "If that dream happens for me and becomes a reality it would be awesome."
Arrowood is a junior majoring in criminal justice. He transferred to St. Edward's from Wharton Junior College in the fall of 2014.
"JD has the potential to be very successful in the game of baseball if he believes in his ability and stays disciplined to the principles of the game," Penders said.