University atmosphere differs from many media stereotypes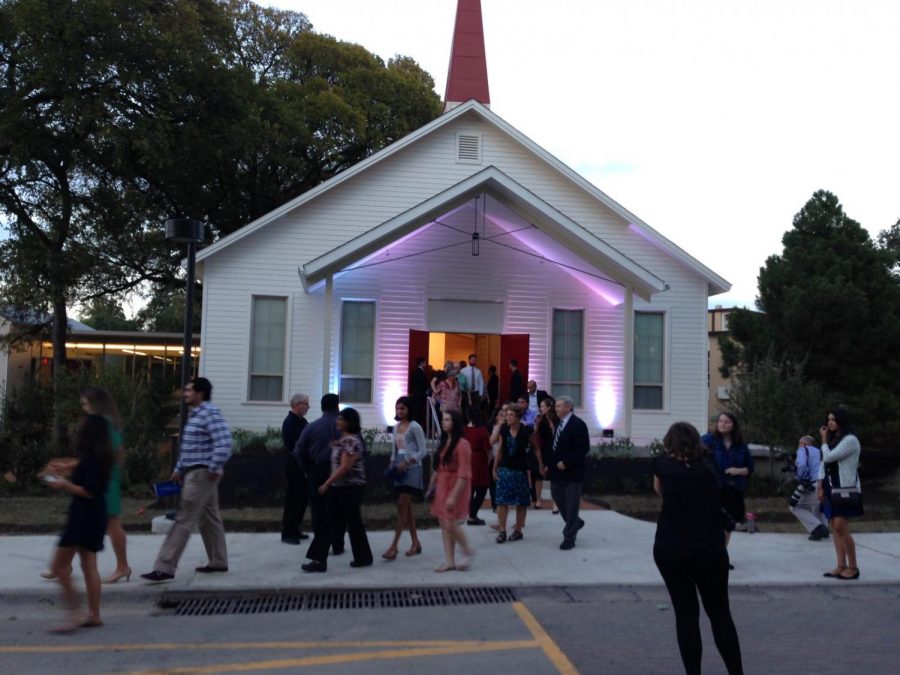 Everyone who attends St. Edward's University should be aware that it is a private Catholic university.
Some of our events have a time in which Rev. Peter Walsh, Brother Larry Atkins, or another Brother delivers a speech.
Everyday, the doors to our newly renovated chapel are open for any student that wishes to go in and pray.
On Sundays, two masses are held: one in the morning and one in the evening.
Religious events are often held around campus and a religious aspect is added to non-catholic events. Even students' general education classes include a requirement for a religion course.
Due to all this, St. Edward's has gained a contorted reputation of being an extremely religious and strict school, especially in the Austin area.
Growing up in North Austin, I explicitly remember this reputation.
While attending high school, anytime teachers and students mentioned St. Edward's, my mind, along with the minds of my peers, would immediately jump to the image of thousands of college students scampering off to mass on a Sunday morning.
Somehow, St. Edward's has begun to be viewed as a stereotypical Catholic university, at least to those who are not well-informed, such as myself back in high school.
All this, I suspect, is to be blamed on movies and television shows.
For example, for the episode "Benchwarmers" from the kids series "The Suite Life of Zack and Cody," the show portrayed the character Leslie, a girl who comes from a catholic school as a conservative and odd girl.
In the episode she makes a comment about her great achievement of convincing one of the Sisters in her old school to shorten the length of the cheerleading skirts to the ankles.
Her comments make viewers perceive her previous school as an extremely strict school.
Whilst we are on the subject of how Catholicism is portrayed by the media, it would be
However, like most things, once you become informed, the skewed impression you had of said thing quickly changes.
Unlike the idea that many might have, even as they attend St. Edward's, Catholicism does not reject anyone based on sexuality.
St. Edward's in particular makes this clear. In fact, St. Edward's makes sure to keep and make their LGBTQ community feel welcomed.
Dr. Alexandra Lynn Barron, a professor of the Freshman Studies program and previous advisor for the PRIDE Club on campus was concerned about the possibility of misunderstanding between students and the school on the subject of the universities acceptance of LGBTQ students.
"Campus Ministry is a big supporter of PRIDE and our LGBTQ students. They've planned events with us including a vigil for queer youths around the country lost to suicide and they attend PRIDE events regularly," Barron said. "It's true that sometimes the Catholic Church's teachings can be challenging for some of us around queer issues, but on our campus we find ways to work together."
Equality in sexuality is not the only place St. Edward's shows it's love for it's students. St. Edward's also makes sure to represent all types of faith and allow for different beliefs.
According St.Edward's mission statement, "St. Edward's seeks to provide an environment in which freely chosen beliefs can be deepened and expressed."
One thing is for certain: St. Edward's concerns itself greatly with the well-being of their students and the community that surrounds it.