Men victorious in consecutive matches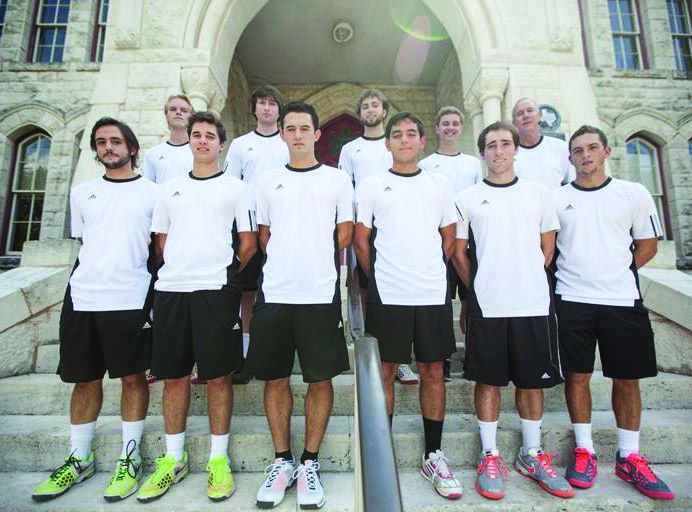 Staff Writer
March 3, 2014
The men's tennis team has gotten off to a bit of a slow start this spring, losing three of their first four matches. 
But neither the slow start nor their confidence has been affected much.
"This year's team has great chemistry and a more consistent work ethic," head coach Russell Sterns said.
With the Hilltoppers returning all but one of their key players from their Heartland conference championship run, this year's team has a definite shot at repeating its success from last year.
The team received a pre-season ranking in the Top 25 for Division II after making the NCAA Tournament last season.
"I fully expect that our tough pre-season schedule will prepare us to win matches in conference," Sterns said.
The team lost some close double matches to start out the season, which contributed to the slow start.
But since then, the Hilltoppers have split their last four team matches with wins over Dallas Baptist to open up conference play and Trinity in non-conference.
If the men are going to reach Sterns' expectations, however, a lot of the production will need to come from the team's top seniors, Pedro Bronstrup, Alexandre Bueno and Ivan Vaz.
All three of these players have had great success at the collegiate level, with three national appearances and a quarterfinal berth between them.
"In order to win a conference championship we need to start playing better doubles," Bronstrup said. "Our singles players are really strong but if we can win more of our doubles matches, we can compete with anybody."
With a squad of savvy veteran players, the Hilltoppers possess postseason experience and the ability to close out critical matches late in the season.
"My biggest strength this season will be my experience," Bueno said. "This year I am a more mature player and I understand what the season is all about."
This maturity has appeared to kick into gear recently, as the Hilltoppers have won their last two matches.
"This year's team gets along great with one another," Vaz said. "I believe our team being so close will be our biggest strength when we face good teams."
The Hilltoppers appear poised and ready to live up to the high standards placed in front of them.
Their next match will be on the road at Metro State in Denver, Colo. on Saturday and they will return home to Austin on March 19 at noon when they face Cameron University.