Five-time Champion Derek Jeter to retire after 2014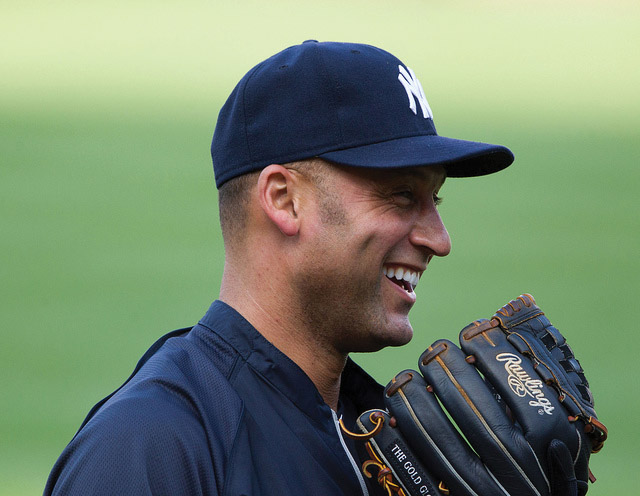 Sports Editor
February 17, 2014
A true baseball legend will be leaving the MLB at the end of the 2014 season. New York Yankees short stop Derek Jeter announced on his Facebook page Feb. 13 that he is officially retiring from the sport. 
"I know it in my heart. The 2014 season will be my last year playing professional baseball," said Jeter. 
The news came as a surprise to fans, who have watched Jeter's extraordinary career since he made a name for himself after joining the big leagues in 1995. Not only is he a five-time World Series Champion, but has five Gold Glove Awards, has been selected to 13 All-Star games and is the only Yankee to have over 3,000 hits.
What isn't in the record books is how Jeter played the game of baseball. Jeter has been admired by fans across the country, including those who root against them. During his 20-year career he hasn't caused scandals on or off the field. He consistently played through injuries, gave up his body to make the play and came through and delivered in the biggest moments.
What's next for Jeter isn't all that certain. In the past he's expressed interest in owning a team and in his Facebook post he mentions wanting to focus more on his personal life and starting a family. But one thing is certain when it comes to his future: He will be elected on his first ballot to the Hall of Fame in Cooperstown, N.Y.
Jeter leads the Yankees franchise in several categories, including hits, games played, stolen bases and at-bats. His postseason numbers are just as good, if not better, than his career averages. He has played nearly an entire 162 game season in the playoffs and is the all-time leader in games, at-bats, hits, runs and more. The most impressive feature of his résumé, though, is his commitment: He played his entire career with just one team. In fact, Jeter was drafted out of high school by the Yankees in 1992, and has been with the team ever since. Jeter is just one of 14 position players to play his entire career of 20 plus years with just one franchise.
Derek Jeter's career isn't quite over. He has one more season to try to win his sixth World Series ring. Jeter is expected to receive a farewell tour similar to that of teammate Mariano Rivera's last year. That journey begins on Opening Day when the Yankees are in Houston to take on the Astros.