Ellen Page unable to save low-budget flick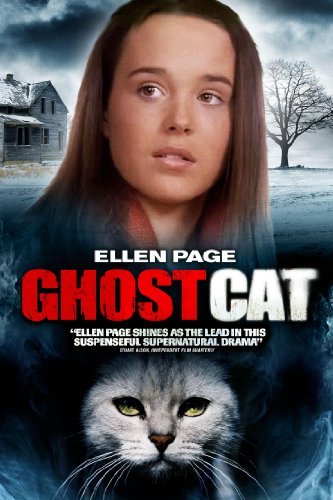 Weekly 'Flix Fix takes the legwork out of wading through thousands of film choices on Netflix, bringing you the most truly bizarre, quirky and outright amazing gems instant streaming has to offer.
What comes to mind when you think of Ellen Page? "Juno"? "Inception"? How about "Ghost Cat"? If you are like me, you have since been unfamiliar with "Ghost Cat," a 2003 made-for-TV movie. Featuring Ellen Page, Michael Ontkean (you will recognize him if you're a fan of "Twin Peaks") and Shirley Knight, the movie takes place in present-day, upstate New York. At its worst, "Ghost Cat" is predictable and melodramatic. But at its best, "Ghost Cat" is kitschy and fun, especially for Ellen Page fans.
In this hour and a half long movie, Michael Ontkean plays Wes Merritt, a man who recently lost his wife, and Ellen Page plays Natalie Merritt, his teenage daughter. "Ghost Cat" follows this pair as they cope with the recent death and build a new life for themselves. Their first step is moving from Manhattan to upstate New York and it is during this move that "Ghost Cat" begins.
Wes and Natalie decide upon a home that once belonged to the deceased Mrs. Ashboro and her (also deceased) beloved cat, Margaret. After the move, however, Natalie realizes the house is haunted by Margaret. Falling picture frames, a tinkering piano that plays by itself, and paw-prints on the floor ensue.
What makes the cheesiness tolerable is Ellen Page's talent. It is especially interesting to watch her in one of her first roles, as a mere 15-year-old. In "Ghost Cat," Page is alongside actors who, while older and experienced, may never surpass B-movie status. So it's exciting and funny to watch the young and talented Page, knowing she will later land distinguished roles in high quality films.
Although the movie has merit in Ellen Page's acting, the storyline is predictable and the subject matter is juvenile. But therein lies the fun. Cheesy and campy movies are the best to watch ironically with friends. Don't be fooled by the movie's tagline and poster art, though, which paint it as a horror or thriller. This isn't the case; instead, it is feel-good, family friendly movie. My third-grade sister would love "Ghost Cat," and I'm sure the college crowd can have some fun with it too.
The bottom line: watch "Ghost Cat" if you're a diehard Ellen Page fan or if you're looking for an alternative to "Halloweentown" this October. Just take my word and don't take it seriously.