All nighter food provider demanded by the students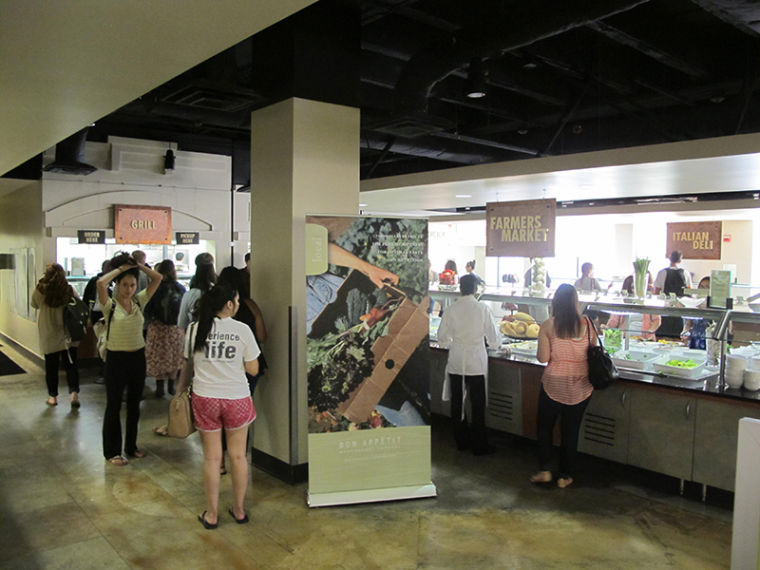 It's nine o'clock on a Saturday night, and you are craving a juicy burger. You walk over to Ragsdale, only to find out it is closed on the weekend. You then walk over to Hunt Hall, where you learn that they closed at 8 p.m. You then decide to settle for a burrito at the Huddle but it also closes at 8 p.m.
Where do you go now?
Jo's is open until midnight, but there is not much to get other than a bagel, and that will not satisfy your hunger. Going off campus is not always an option either, especially if you do not have a car or the money.
The food at St. Edward's University, to some people, does taste great. There is a wide variety of food: salads, chicken, sushi, Mexican food, etc. However, buying it late at night is not always possible.
For some unknown reason, someone decided to close everything early. It is inconceivable that the three main food locations on campus are closed after 8 p.m. on Friday and Saturday nights.
Do they not realize that college students love to eat after dark, especially on Friday and Saturday? Closing at 8 p.m. means the campus restaurants miss out on valuable business.
Students would love to go eat something on campus before or after they go out. Even if a student does not leave campus on a Friday night, they will likely stay up way past midnight.
There should be a restaurant open for 24 hours, on campus, during the weekend.
An IHOP or Waffle House would be widely popular on campus. Everyone loves to eat breakfast at anytime during the day. Late night food service is a big business. Have you ever been to a Whataburger past midnight? There is a line out the door, and there is no place to sit.
We have all had those very late nights, coming home from a party or concert at two in the morning. We all crave some delicious food before we go to bed.
I can not tell you how many times I have been to a Whataburger, and the line is out the door. There are always weird and dangerous people out that late, but there is no option to eat that late on campus. If something on campus was open at that time, then students would be much safer.
At the very least, the food locations on campus should have extended hours. Sometimes you lose track of time while doing homework, and do not realize that its past 8 p.m.
If a student wants a healthy chicken sandwich they should be able to get one instead of resorting to the burrito from the Huddle. Hunt should stay open at least as late as the Huddle, which is 10 p.m. 
Computer labs on campus are open 24/7. As long as students are awake and hungry, they should be fed.