Student organization makes valuable contributions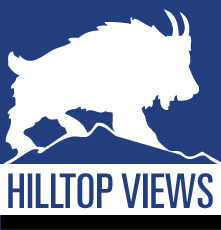 In living our day-to-day lives on campus–going to classes, studying for exams and trying to find freshmen with meal plans to spare–it is often easy to look past the good at St. Edward's and focus on the bad.
It may seem like nothing ever changes on the Hilltop, but a look around campus proves that is not the case. One student organization in particular works hard to make positive changes in our community: Students for Sustainability, or SFS.
SFS has made noticeable progress and become more visible this school year. This group has worked towards raising awareness about environmental sustainability, both among the student body and the greater community. We at Hilltop Views commend SFS for its progress and commitment to St. Edward's University.
Most recently, SFS played a key role in Earth Week events, which took place between April 16 and April 23, both on and off campus. Few walked away from the Ragsdale lawn last week without a bright yellow SFS reusable grocery bag. To put together such a successful Earth Week, SFS worked with other campus offices and groups, including Facilities, Bon Appetit, Wild Basin and Campus Ministry.
SFS has a history of working with non-student groups, and successful cooperation is one of the key things that sets the organization apart. St. Edward's has adopted more sustainability initiatives in recent years, and it is important to remember that students are an integral part of making our campus sustainable.
Beginning this semester, compost bins in both Ragsdale and Hunt dining halls allow diners to compost food waste. This change was made possible because SFS members worked with Bon Appetit.
Furthermore, SFS also works with other student organizations to reach a broader audience. Last semester, SFS teamed up with St. Edward's Student Government Association, SGA, to work on the Green Initiative, intended to start a green fund for students to use for sustainability projects. Considering SGA's commitment to connecting students and the administration, work between SFS and SGA is invaluable in executing change.
Another notable accomplishment of SFS is the campus garden, located behind Teresa Hall. In the past three years, the garden has grown from a plot of dirt and trash to a thriving source of produce where students and others volunteer their time. The garden's growth would not have been possible without SFS's commitment to progress.
Conservation of natural resources should be a priority, whether it is at personal or a global level. By emphasizing what students can do at the local level, such as maintaining a sustainable garden, SFS gives students what they need to truly take on their worlds from an environmental standpoint.