Athletics program has strong showing during conference play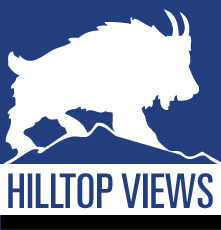 " class="catboxphoto" />
Sports Editor
April 30, 2013
 A summary of all the Hilltoppers' spring tournament play.
Baseball
The Hilltoppers have one more series on the field as they face off against Texas A&M International this upcoming weekend. Coming off of a four game winning streak and a sweep of Panhandle State, the team looks to finish off the season strong. 
Last series agains the Dustdevils ended well for the Toppers, taking all three games. 
If the Hilltoppers repeat and sweep, they'll end the season with a solid 36-14, sitting in second place going into the Heartland Conference Tournament.
Softball
With an in-conference record of 12-3 and ranked second, the softball team is looking towards the Heartland Conference Tournament with high hopes. Two of the team's three conference losses came this past weekend to St. Mary's University.
The Lady Hilltoppers play their first tournament game on May 2.
Men's Golf
The men's golf team finished in third place at the Heartland Conference tournament in Dallas on April 22-23. The Hilltoppers finished seven strokes behind second place Newman and 12 strokes behind Heartland Conference champions Dallas Baptist. 
Junior Enrique Livas finished fourth in the individual results, after shooting a 77 on the final day, dropping a spot to Dallas Baptist's Jeffery Juillerat. His fourth place finish secured him a place on the All-Heartland Conference Team. 
The men enter the NCAA Super Regional seeded sixth in the South Central Region. Play begins May 6 through May 8 at The Home Course, DuPont, Washington. 
Women's Golf
The women continued their dominance on the course as all five players landed in the top 15 individual scores. Strong play by Melisa Gonzalez. After the first day, she  was tied for first with Dallas Baptist junior Mercedes Rios, who took the individual championship. 
After a close first day of play that left the Lady Hilltoppers only two strokes out of first place. A lackluster second day allowed Dallas Baptist to pull ahead, finishing 15 strokes up after the final day of play. 
The Lady Hilltoppers travel to Tiara Rado Golf Course in Grand Junction, Colorado as the top seeded team in the West Region. Play starts May 5 and wraps up on May 7. Ranked second nationally, the Hilltoppers look to challenge perennial champions, Nova Southeastern. 
Men's Tennis
Impressive play on the court led the men to a win over St. Mary's and their seventh Heartland Conference Championship in eight years. 
A first round loss in the NCAA Super Regional to Cameron quickly halted the men's tournament run.