Women's tennis serves up four successive wins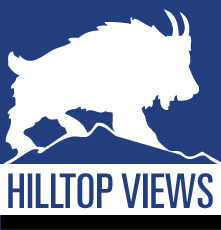 The No. 22-ranked St. Edward's University women's tennis team won their fourth match in a row on Friday against Southern Nazarene University.
The tennis team's run started after the first week in March, coming off of a loss against Barry, the No. 4 team from Florida.
Since that loss, the Lady Hilltoppers have beaten Heartland Conference rival Newman College and the highly ranked Drury University, as well as two other teams in the last two and a half weeks.
Senior Paige Rachel has been a large part of the team's success, as she has won matches at the No. 2 singles and No. 2 doubles spot.
Those matches earned both comeback wins against Drury and Southern Nazarene.
Against Drury, Rachel took the first set in seven games, dropped the second set 1-6 and came back to win the third set 7-5. Paige and her doubles partner Rafaela Haegele won in a tiebreak 9-8.
Rachel was named Heartland Conference Player of the Week after two consecutive singles wins and four consecutive doubles wins. Haegele was also named Heartland Conference Player of the Week.
The underclassmen also came through in a big way with No. 5 singles sophomore Francesca Chahor and No. 6 singles freshman Katherine Sullivan winning their matches in two straight sets each. Sullivan also won her match 6-0, 6-0 against Southern Nazarene.
With under a month until the Heartland Conference tournament, the Hilltoppers have seven matches left, including two conference matches against the University of Texas-Permian Basin and their next match against St. Mary's University on Thursday at 2 p.m.