Steubenville rape case illuminates social woes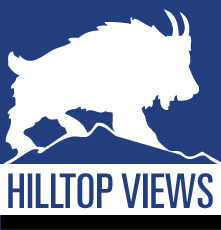 " class="catboxphoto" />
Hang on for a minute...we're trying to find some more stories you might like.
It is rare in our society for violent criminals to get more sympathy than their victims. But it happens, especially in cases of rape.
On March 17, two Steubenville, Ohio, high school football players, Trent Mays and Ma'Lik Richmond, were found guilty of raping an intoxicated 16-year-old girl at a party last August. 
Once beloved football stars, Mays and Richmond were sentenced by a judge to at least one year in juvenile jail with the possibility of being held until they are 21 years-old. Mays was sentenced to an extra year in juvenile jail for disseminating nude photos of a minor.
The case shook the small town of Steubenville, garnering national attention.
Following this conviction, popular news outlet CNN was harshly criticized for its sympathetic reporting towards Mays and Richmond. In fact, an online petition started by John Szarowski demanded that CNN apologize for their inappropriately sympathetic representation of Mays and Richmond.
Both the Steubenville case and CNN's distasteful reporting reveal the often incredibly questionable representation of rape in the American media.
Rape often goes unreported, and if it is reported, rapists often do not get convicted. If a person is justly convicted of rape, even as a minor, surely his payment to society should extend a few years in juvenile prison. Not to mention more choice words of conviction from national news sources.
In the incident of extreme violence, the sixteen year-old victim from Steubenville was subjected to a complete loss of control and an immense blow to her personal integrity and self-worth. No doubt she will endure pain for a lifetime. The boys, perpetrators of violence and assault, are owed at the least shame. 
Therefore, it seems strange that the media, notably CNN, who turned the rapists into the victims, would choose to be so sympathetic, saying that Mays' and Richmond's lives were ruined by the guilty verdict.
Their bias brings into question the way rape is treated in our culture, and why it is so lightly weighted in our legal system.
Statistics regarding rape in the United States are not comforting. The arrest rate for rape of 24 percent has not changed since the late 1970s, according to The Daily Beast.
It is likely that victims' fear of shame accounts for many of the unreported rapes, and the stigma surrounding rape victims is in fact, the center of the problem. When rape victims are shamed and rapists get sympathy, rape becomes the victim's fault, and that is a problem.
That said, at St. Edward's University, a student will be suspended or expelled if they violate the Sexual Misconduct Policies, which include sexual exploitation, nonconsensual sexual contact or date rape. Also, after reported instances of sexual misconduct, St. Edward's must conduct an investigation, whether UPD does or not. Essentially, St. Edward's takes sexual misconduct very seriously.
These Sexual Misconduct Policies not only encourage students to report instances of sexual misconduct, but also help in ending the culture that facilitates violence by sympathizing with perpetrators of rape.