Openly gay mayoral candidate murdered in Mississippi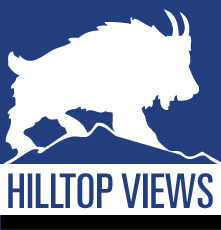 " class="catboxphoto" />
Recently, openly gay politicians have been extremely successful, winning high ranking offices in governments. Unfortunately, a promising gay politician's story was cut far too short.
Last week, Marco McMillian, a 34 year-old candidate for mayor of Clarksdale, Miss., was found dead 10 miles outside of Clarksdale near a Mississippi Delta levee, according to the Associated Press. The late McMillian was believed to be a promising figure in the Democratic politics in Mississippi. Also, many believed McMillian had a chance at making history, becoming the state's first black, openly gay mayor.
On February 28, authorities charged Lawrence Reed, 22, with McMillian's murder, according to the Coahoma County Sheriff's Department. At this point in the investigation, no clear motive has been discovered, so it is unclear whether McMillian's murder is going to be considered a hate crime.
That being said, McMillian's campaign spokesperson, Jarod Keith explained to the ABC News Radio that he did not think McMillian's death was politically motivated or a hate crime.
Conversely, McMillian's family believe his death was due to his rising significance in Mississippi politics. According to the New York Times, one family member believed some people did not want McMillian to run for mayor, for they saw him as a threat to the status quo of Clarksdale.
McMillian's devotion to helping the poverty-stricken town of Clarksdale helped in garnering a dedicated following. Those closest to McMillian believed he could have left Clarksdale in search of higher aspirations, but McMillian felt needed in the small Mississippi town, so he decided to stay.
Mississippi is the poorest state in the country. Moreover, the town of Clarksdale, which is known mostly as a blues music landmark, has been struggling socioeconomically with around 40 percent of residents living in poverty. During his campaign, McMillian championed progressive opinions on education, crime, marriage equality and anti-bullying platforms.
His campaign slogan was "Moving Clarksdale Forward."
Moreover, the fact that many Clarksdale residents believed McMillian had a good chance at winning the candidacy makes his death even more tragic. Following McMillian's death, different organizations responded to his passing with praise for the politician's life.
The Gay And Lesbian Victory Fund, tweeted a condolence message that read "Our hearts go out to the family and friends of Marco McMillian, one of the 1st viable openly #LGBT candidates in Mississippi."
Elsewhere, McMillian's college fraternity, Phi Beta Sigma, issued a statement praising the difference he made in their organization. Between 2007 and 2011, McMillian served as the fraternity's international executive director, and helped to raise awareness concerning HIV/AIDS in minority communities. His role in the fraternity actually influenced "Ebony" magazine to feature him in its list of 30 up-and-coming African Americans under 30 in 2004.
McMillian was not running for mayor during the Jim Crowe era of racial inequality in the 1960s, but that does not mean it was not difficult for him as an out, African-American politician in Mississippi. His presence in Southern politics, though brief, was still incredibly noteworthy.
And regardless of the true motive behind his murder, McMillian's death still exposes the frustratingly slow progression of social change, an issue that exist in not only the Southern United States, but also the world.