Baseball takes two, ties St. Mary's in-conference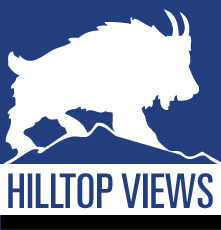 " class="catboxphoto" />
Sports Editor
February 13, 2013
The St. Edward's University baseball team faced Newman University for an in-conference three game series last weekend, winning two and placing the team in a tie with St. Mary's University for second place in the conference. 
Friday's doubleheader resulted in two wins for the Hilltoppers. In the early game, Newman struck first, taking a one run lead over St. Edward's. But the Hilltoppers quickly evened the score, with second baseman Taylor Johnson scoring off a baulk. Johnson batted a perfect two for two in the first game, driving in one run, scoring two and stealing two bases. St. Edward's scored two more runs in the first inning and held the lead through the next five. Junior pitcher Brad Nasus picked up his second win of the season.
The second game was just as successful for the Hilltoppers, scoring first after a pitching duel left the first three innings tied at zero.  The  only excitement that came before the fourth was the ejection of  Newman second baseman Terrell Brown  for offensive language after striking out for the second  time. 
In the fourth, designated hitter   Cutter Runte  singled into left field, driving in Nate Bobrowski. Newman answered in the fifth, scoring one off a throwing error and sacrifice bunt. The Hilltoppers were blanked in the fifth by  the Newman  starting pitcher   who gave up seven hits and three runs through eight. Johnson came through for the team, scoring on an inside the park home run. Johnson snagged another stolen base  bringing his total to 10 in just seven games.  
The game remained tied for the next  inning, it wasn't until a single by  third baseman Dylan Watts sparked a rally by the Hilltoppers.  Solid small ball play by  Beau Rogers advanced Watts to second, where he was pulled for pinch runner AJ Hermanson.  Johnson again made a big play, singling to  center, advancing to second on a fielder error and driving the pinch runner in. Solid closing by AJ Rataic allowed St. Edward's to get the win, sweeping both Friday games. 
On Saturday, the Hilltoppers dropped the series finale by five runs, 11-6. In the first game that St. Edward's had not stolen a base this season, the Hilltopper pitching staff struck out 12, but gave up thirteen hits, both season highs. Most of the hits came in the seventh. Eight straight batters reached base, scoring six runs off of just four hits. The three run Hilltopper rally in the ninth was not enough to overcome the eight run deficit.
Up next, the Hilltoppers  open up a three-game series against McMurry. The games start at 1 p.m at Walt Driggers Field in Abilene.