Hilltopper basketball suffers losses to Dustdevils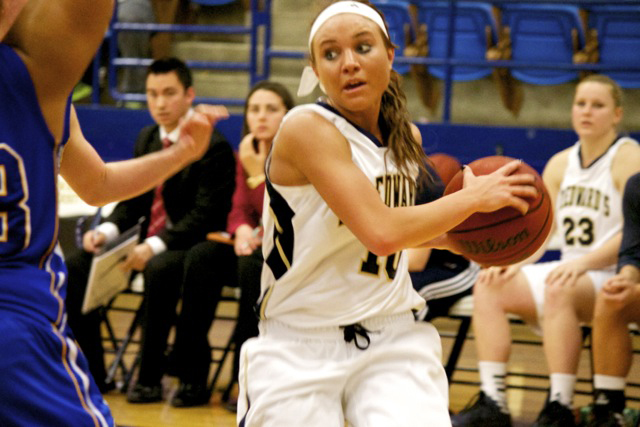 Sports Editor
February 20, 2013
Homecoming this year was not as welcoming as the Hilltoppers would have liked. Both men's and women's basketball chalked up losses during the Saturday games against Texas A&M International.
The men's team fared better than the women's, bringing some excitement to a low scoring game. Hilltopper via New York, Shimeek Johnson drove into the lane with two seconds left, making a floater to tie up the game. TAMU threw the inbounds pass into the rafters, resulting in a turnover, giving the Hilltoppers a chance to score with two seconds left. The shot rattled out, sending the game into overtime. From there the Dustdevils pulled away, and despite a strong push by the Hilltopper men, they fell short, losing 64-62. At 3-7 in the conference the Hilltoppers still have a chance to make the last seed in the conference playoffs. This requires them to win the remainder of their game, starting with UT-Permian Basin on Thursday, a tall order for the men. 
The women started off strong, coming out firing and taking a 10-2 lead over the Dustdevils. The lead didn't last long as Samantha Chacon dominated play in the first half, scoring 14 of her 20 points during the first 20 minutes. The women tried to close the gap in the second half, bringing the UTPB lead to one on multiple occasions. Again, the Dustdevils had a player step up for them, this time it was Tina Dang, scoring 17 points, nine of them from behind the arc, putting the game out of reach for the lady Hilltoppers. This loss marks their fourth in a row, the largest losing streak of the season and coming at a crucial time as the Heartland Conference Tournament is only four games away. St. Edward's University currently sits in third place with a game against number one seed UT-Permian Basin on Thursday.