Amanda Bynes is the latest victim of the child actor curse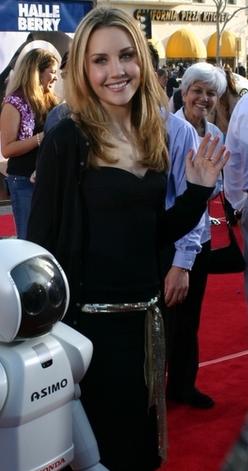 Reporter
September 27, 2012
"I'm doing amazing," Amanda Bynes recently claimed in an official statement to People magazine. The media begs to differ.
Bynes has been charged with two counts of hit-and-run accidents and driving under the influence. Also, the young actress has recently displayed bizarre antics like talking to herself in public.
Bynes's downward spiral has been ruled as inevitable, and the blame is placed on the pressures and disadvantages of entering show business at a very young age. Although never quite making a mark on the big screen, Bynes' early success on television certainly made noteworthy airtime. At the age of seven, her role in the Nickelodeon show, "All That", led her to rise to stardom with her hit series, "The Amanda Show."
At the fresh age of 13, Bynes was one of the youngest hosts to ever run a variety show, and her likable personality and undeniable comedic talent instantly attracted a large fan base.
Bynes also starred in hit teen comedy "She's the Man" and a Golden-Globe nominated film rendition of the musical "Hairspray." 
However, her appearance in the limelight eventually became scarce, as she performed in fewer movies–most notably, the recent success "Easy A"–and television shows over time. Unfortunately, her next significant appearance in the public eye would be her mounting charges with the law since this April.
The curse of child actors has become all too familiar due to the heavy stress and pressure placed on these actors' shoulders early on in life. The constant necessity to perform well can leave an immature child emotionally and physically vulnerable to criticism, leading to early fears of failing to meet the expectations of others.
Eventually, the issues of being labeled as a "has been" in Hollywood serve as a struggle for child actors due to the early peaks in their careers This leads to a lack of drive and struggle with identity as an adult.
Child performers are often stripped of their childhood and exposed to heavy responsibility compared to their peers. They are constantly required to attend various rehearsals and screenings while other children enjoy their free time. This early exposure can garner success in the acting world, yet child actors can be pushed to grow up too fast.
Childhood is the only time in a person's life that can be described as carefree, unaffected by the hormonal drives of teenagers and untroubled with the responsibilities of adults. A sudden lunge into adulthood can strip a child actor of the learning foundation of a normal childhood, exposing them, without appropriate coping mechanisms, to drug addiction and substance abuse.
Allegations of mental instability and impractical behavior continue to worry the friends and family of Amanda Bynes, as they continue to seek help for her. The transition of Bynes's career from the spotlight to tabloid covers of her run-ins with the law serves as another example a child actor gone wrong.