Trump's on thin ice as impeachment inquiry becomes apparent
If you're fed up with all the scandals and drama involving President Donald Trump and decided to take a hiatus from caring, you picked the absolute worst week to do so. Welcome to Watergate 2.0! Here's what you missed.
Impeachment is  a term every president dreads to hear — if it involves them, of course. Well, after months and months of foolish decisions adding up, a secret phone call turned out to be the straw that broke the camel's back; the camel being anyone who has ever been insulted by the big man in office, and any of the 223 Democrats and one Republican House members who are supporting his impeachment inquiry. Uneasy to make such an announcement after the Mueller scandal, Democratic Speaker of the House Nancy Pelosi took the step, announcing Congress will begin an impeachment inquiry on President Trump. 
Almost a week before Jul. 25, President Trump ordered Chief of Staff, Mick Mulvaney, to withhold $400 million in military aid for his most recent obsession, Ukraine. On Jul. 25, Trump reportedly congratulated and pressed newly-elected Ukrainian president, Volodymyr Zelenksy, to begin an investigation on Hunter Biden, a former board member of the Ukrainian oil company, Burisma Holdings. This was all in an effort to use against democratic presidential candidate and former Vice President, Joe Biden. Using congressional aid as a bargain against a candidate is an extreme offense that could lead to impeachment, which is where we are now. 
Whether Trump pressured Zelenksy into the investigation or not  is not the problem. Call records of their conversation released on Sept. 25 show Trump was consistent in handing over his personal attorney, Rudi Guiliani, to dig up dirt on Hunter Biden. Now that, my friends, is playing dirty — something Trump has been doing for quite some time, but is finally biting back. Money can't save you now, hun!  Donald J. Trump is neither above the law, nor is he the law. As president, he is expected to enforce it, but seems to be breaking it instead.
In a post on Sept. 23, Trump tweeted, "Now the Fake News Media says I 'pressured the Ukrainian President at least 8 times during my telephone call with him.' This supposedly comes from a so-called 'whistleblower' who they say doesn't even have a first hand account of what was said."
Joe Biden responded saying to release the records. So that's exactly what the White House did. While it is non-verbatim, and comprised of those sitting in on the call, it shows multiple times Trump telling Zelensky to work with his lawyers against the Bidens, as he reminded him how well the U.S. has treated his country. There are three obvious instances which Trump repeatedly tells Zelensky this investigation will happen:

Trump: "Mr. Guliani is a highly respected man….I will ask him to call you along with the Attorney General [William Barr]. Rudy very much knows what's happening and is a very capable guy."
Trump: "I will have Mr. Guliani give you a call and I am also going to have Attorney General Barr call and we will get to the bottom of it."
Trump: "I will tell Rudy and Attorney General Barr to call."
Good grief. I find this all very fitting, however. President Zelenksy is a former Ukrainian comedian running the country and we have a joke running our country … well, maybe not for long.
Leave a Comment
About the Contributor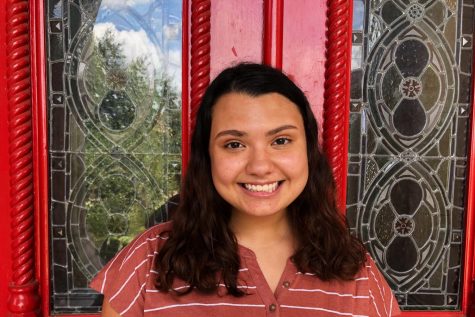 Nina Martinez, Editor-in-Chief
Hey y'all! My name is Nina Martinez, I'm a junior Writing & Rhetoric major with a concentration in Journalism. I aspire to one day edit for The Atlantic...