Meringues, drops and fluffs, oh my! Local bakery offers pastry paradise
Meringue is often used as a topping or garnish to a delicious treat, but Fluff Meringues & More on Burnet Road is proving that it can be the main attraction. Having opened in September of 2018, the shop features many treats such as meringue drops, delicious meringue clouds and other scrumptious pastries.
One extra-tasty treat is their assortment of meringue drops. The drops are simply meringue in different seasonal flavors, with the current ones being almond, hazelnut and apple cinnamon. The vanilla cocoa and sweet tart blackberry flavors, two of the most popular flavors they have, are offered year-round. Larger forms can be drizzled with chocolate syrup and used as a topper for hot chocolate or coffee.
Fluff Meringues also serves hand pies with rotating seasonal flavors. This season's flavors have included honey, peaches and cream and apple oat crumb. The hand pies have a flaky crust with smooth and creamy filling.
In addition to hand pies, the shop provides seasonal bread rolls with varying flavors. Currently, seasonal flavors include maple bacon and pistachio frangipane.
The menu offers an assortment of drinks like coffee and hot chocolate to pair with the delicious sweets. The Italian sodas, topped with whipped cream, have unconventional flavors like honey and lavender.
The shop's tarts and cakes are also very creative with flavors. There are traditional flavors such as baked Alaska and coffee-chocolate, but more unique combinations like chamomile-honey and pineapple-rosemary, blueberry cream and kiwi-passionfruit mousse.
All in all, there's a flavor for everyone.
Fluff Meringues hosts events with perks for those who attend. During the one year birthday celebration of the shop on Sept. 28, anyone who attended received a free birthday macaron with their purchase. Their Instagram is full of gorgeous pictures and event advertisements. It is definitely worth checking out.
With a large selection of desserts and drinks and flavors that are always changing, Fluff Meringues is a sweet spot to stop at for a pastry, meringue treat or quick coffee before work.
Leave a Comment
About the Contributor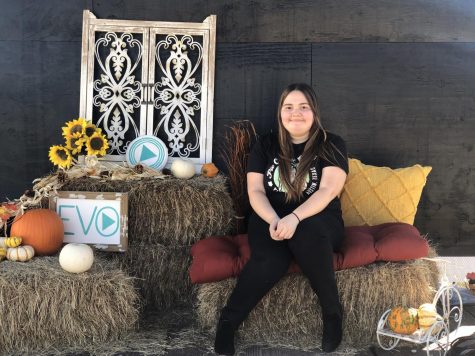 Isabella Bass, Life & Arts Editor
I'm Isabella Bass, and I'm a junior Writing and Rhetoric major with a concentration in Journalism and Digital Media. I've lived in Austin my whole life,...