The second annual Texas Monthly BBQ Fest returned to Lockhart, Texas, to celebrate all things Texas barbecue in partnership with Feeding Texas, a nonprofit with a statewide network of food banks whose goal is to end hunger in Texas.
Running from Nov. 4 through Nov. 5, the festival brought hordes of people to the Barbecue Capital of Texas for smoked meats and mouthwatering delights.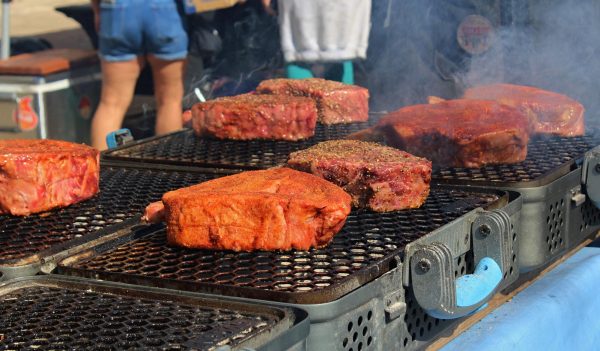 Walking through the bustling historic downtown, the smell of smokers and grills wafted through the air, making even the most devout vegetarians hungry. Businesses were lined up in tents, selling their best meats to the Saturday crowd. But not all vendors were charging; some booths were giving out free samples, a tantalizing lure for drawing in potential future customers.
Coming from all parts of the country, attendees came out for one thing, and one thing only: good ole finger-licking Texas barbecue. There has long been a debate on which state has the best BBQ, and this festival shows that Texas doesn't play when it comes to bold flavors and smoked meats.
"Texas barbecue starts out with a really fascinating history," marketing manager for Brisket U Taylor Calfee said. "We were taking really cheap pieces of meat and trying to make them better. Barbecue was a poor man's food when we first started out, and we were trying to take something that nobody else wanted and make it delicious. And we've definitely figured out how to do that. More so in Texas than any other state."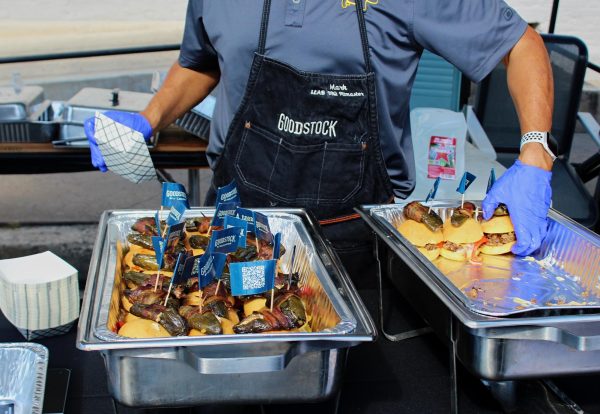 BBQ freaks — what the festival lovingly calls its patrons — got to choose from a wide range of barbecue joints to get their freak on, spanning all across the great state of Texas. Barb's-B-Q and The Original Black's Barbecue were some of the day's top hitters, creating lines of people down the street waiting to get a taste.
Texas barbecue isn't just about getting a quick bite; getting those tender, fall-right-off-the-bone ribs takes time and effort.
"What's really great about barbecue is it slows you down," Michael Miller, owner of M&M BBQ Company, said. "We've become a society that's just go go go. And barbecue takes time; good barbecue takes time. So, you know if you really want to put out a product that's just fantastic, you're going to have to slow down, you're going to have to take your time."
The barbecue festival showed that, despite differences, people can always come together to share a picnic table for a good meal and drinks.
"I love Lockhart," Lockhart native Mckinzie Shuck said. "I love that we have this festival so out-of-towners can come and check it out. I think that even though obviously this is an unusual weekend for us, it still shows the charm. This is a really good community. Even when there's not a big festival going on, the locals all support each other. It's just a really good vibe."
Missed the fun, and want to know where you can get some homegrown Texas BBQ? Then check out Lockhart staples such as Barb's-B-Q and Black's Barbecue. BBQ greatness awaits you.