Eat, Pray, Love: Which local Mediterranean eatery is best for you?
Whether you are a foodie or not, everyone deserves a night to dress up and have a few cocktails paired with delicious food. Next time you're wondering where to eat on a night out with friends or you're looking for a romantic date spot, remember this review. 
Aba and Peacock are both Mediterranean restaurants with stunning outdoor patios that provide a memorable dining experience. Both eateries offer outstanding cuisine, but there are a few key differences between them.
Aba, located on South Congress Avenue, features a beautifully decorated patio with tons of plants,warm string lights and a touch of luxury that one might not immediately expect right off the side of busy South Congress. The restaurant offers blankets along with patio heaters to keep you cozy on cooler nights. You can start off your visit with a cocktail, but be warned – they can get pricey. For a snack, I would recommend the hummus. The hummus selection at Aba is authentic and delicious, with multiple variations that will satisfy any craving. My personal favorite is the black garlic hummus. The salads are colorful and provide  fresh, crisp bites that pair perfectly with many of the creamy dishes they offer. As for main courses, the kebabs are a great choice. They're presented over a bed of rice and tzatziki, creating a rich and flavorful dish.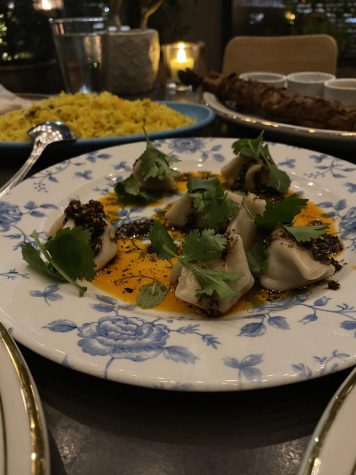 Across the river, Peacock sits downtown in the Seaholm district on 2nd Street. The patio is warm and cozy with wood tables, plants and trees wrapped in lights. The restaurant's indoor space is casual and laid back, perfect for group conversation. Peacock is connected to the ever-trendy Austin Proper Hotel, so expect to see a lively crowd. For an appetizer, I ordered the crispy shallot hummus, a smooth take on the dish piled high with fried shallots. The contrast between the crispy shallots and the creamy hummus made for a satisfying starter especially when paired with their warm pita. Their manti dumplings with garlic yogurt were mouthwatering and are the perfect small bites to share, especially if you're trying a variety of dishes on the menu. For my entrée, the (very kind) server suggested the harissa marinated beef tenderloin kebab. While this wasn't my favorite, it was still a very respectable dish. The meat's bold spice rub gave it a much darker, smokier flavor than the previous dishes. This paired nicely with the variety of sauces served with the dish — one yogurt based, another more chimichurri-like and one spicy harissa option. Peacock is one of many restaurants owned by MML Hospitality. They operate high-end bars and eateries all over town, including Josephine House, Swedish Hill, Clark's Oyster Bar, June's, Elizabeth Street Café, Sammie's, Pecan Square Café and many more. 
Both restaurants are in great locations to walk around town before or after dining. Aba's atmosphere gives more of a secluded feel since you sit in the patio surrounded by buildings with no view of the public, while Peacock has more of a classy, downtown feel. You can depend on either restaurant for a wonderful night out. Personally, I would pick Aba over Peacock, as it gives you the feeling of being transported into a small town, far away from the surrounding hubbub of the city. I preferred the welcoming, secluded atmosphere of Aba over the more standard, downtown fine-dining experience of Peacock. The price points for both are high, but if you avoid too many cocktails, you can escape either restaurant without breaking the bank. Really, it all comes down to preference. If you're looking for that classic, fine-dining feel, head to Peacock. But if you're interested in a more complete Mediterranean experience, give Aba a shot.
Leave a Comment
About the Contributor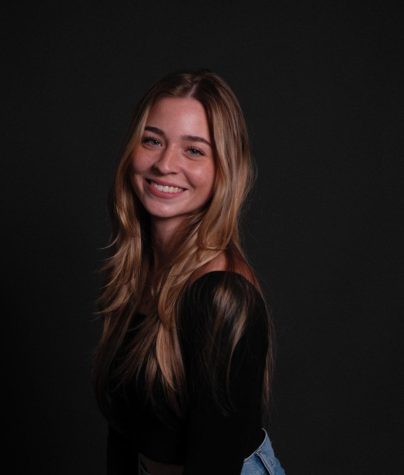 Breze Reyes, Staff Writer
Breze is a senior majoring in communication with a minor in journalism and digital media. It is her second semester writing for Hilltop Views. During her...