Domain milkshakes bring Austinites to 'The Yard': Here's what you're missing
Although the weather is cooling down, milkshakes are still a treat that can be enjoyed year-round. Originating in Gulf Shores, Alabama, The Yard Milkshake Bar recently opened in the Austin Domain. 
With so many options to try, it's unlike any other dessert place out there. The Yard Milkshake Bar was created by husband and wife Logan and Chelsea Green. Chelsea had owned her own ice cream shop since 2011. After opening a shop in Alabama, they expanded to more locations. 
The Yard's menu is stocked with specialty shakes, build-your-own shakes and cookie dough options. Specialty shakes include the Birthday Cake Shake (birthday batter ice cream topped with whipped cream, sprinkles and a cupcake), gluten free Monkey Meets the Moose Shake (no-sugar-added Moosetracks ice cream topped with melted peanut butter, whipped cream, crushed peanuts and banana) and gluten and lactose free Fruit Punch Shake (raspberry sorbet topped with non-dairy whipped cream, frozen grapes and a fruit popsicle). 
Build-your-own shake ingredients include any flavor of ice cream and two toppings. There are several toppings to choose from such as fudge sauce, cookie dough and chocolate covered coffee beans. 
Edible cookie dough flavors include chocolate chip, salty caramel and cookies and cream. The edible cookie dough is a great option for a less-heavy treat.
In addition to the delicious flavor combinations available, The Yard also puts a lot of effort into the presentation of their desserts. Each shake comes in a jar with their business logo on the front and a unique design; the placement of the toppings is well thought-out and strategic.
The specialty shakes use puns and rhymes like Cereal Killer and Birthday Cake Shake, making things interesting. If you're looking for even more options to choose from, check the menu section on their website for a secret menu. 
Because the menu is so extensive, the website includes a section called "First Timer Tips" that details how to navigate the menu, stipulations such as no call-in orders and writing down your selections. There's also a Sundae Brunch Special that offers two shakes topped with waffles. 
From simple ice cream or cookie dough to extravagant custom milkshakes, there's something for everyone to enjoy at this milkshake shop.
Leave a Comment
About the Contributor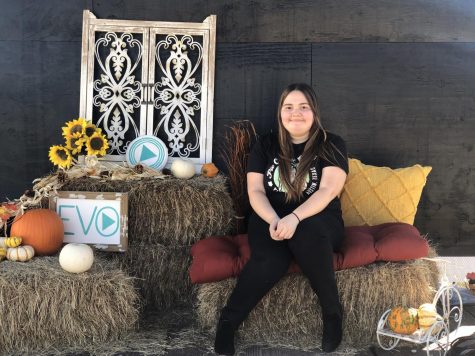 Isabella Bass, Life & Arts Editor
I'm Isabella Bass, and I'm a junior Writing and Rhetoric major with a concentration in Journalism and Digital Media. I've lived in Austin my whole life,...