Jack Allen's Kitchen serves up quality food, atmospheric dining
If you're looking for delicious, affordable food and a nice restaurant atmosphere, then Jack Allen's Kitchen is definitely one to try. Founded in 2009 by Jack Gilmore, the restaurant now has locations on Anderson Lane, in Round Rock, Oak Hill and N Capital of Texas Highway. 
Jack Allen's offers a full menu including appetizers, entrees and alternating dinner specials. Several popular dinner staples put a spin on traditional recipes, including the fish tacos (grilled fish, pico de gallo, avocado) and the five cheese macaroni and achiote chicken. They have gluten-free options, a variety of burgers, salads and chicken-fried options. 
Not only are the restaurant's appetizers delicious, they are also affordable. Every weekday from 3 p.m. to 7 p.m., all appetizers are half-price, making for an inexpensive dinner. Every visit includes a complimentary miniature version of the house-made pimento cheese appetizer, with a full-sized version available if you want more. 
Some of the best appetizers include bacon-wrapped Texas quail, BLT sliders with pimento cheese and coleslaw and smoked beef rib quesadillas with pepper jack cheese, onions and peppers. Most appetizers are substantial enough to qualify for a full meal, making things even more affordable. 
Desserts vary with staples and rotating seasonal desserts. If the seasonal desserts don't grab your attention, the year-rounds sure will. Some favorites include the chocolate torte and the chocolate Bomb (large chocolate truffle with raspberry sauce). Many of the desserts come with Amy's Mexican vanilla ice cream. Some seasonal desserts include a strawberry cobbler with ice cream, a White Chocolate Bomb and turtle cheesecake. 
There's plenty of indoor and bar seating, as well as a screened-in patio at the Anderson Lane location. 
The food is consistent, always delicious and well-prepared. Reservations are sometimes necessary, as it does get busy during peak dinner times. Even though the restaurant can be crowded, the atmosphere is laid-back and polished.  
Care is definitely taken, not only in making the food taste amazing, but also in the presentation Jack Allen's Kitchen's social media pages constantly update followers with information on dishes and special events.
Leave a Comment
About the Contributor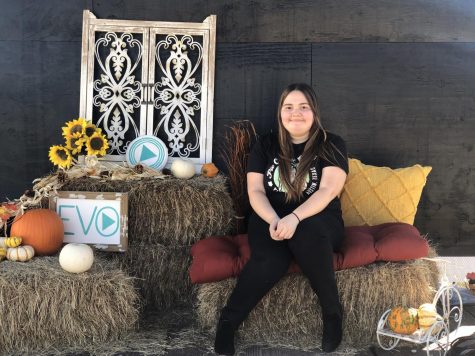 Isabella Bass, Life & Arts Editor
I'm Isabella Bass, and I'm a junior Writing and Rhetoric major with a concentration in Journalism and Digital Media. I've lived in Austin my whole life,...