Looks like you made it after all: a love letter to Ed Anser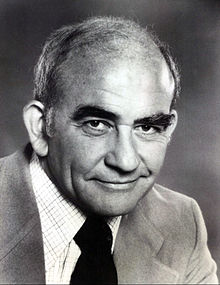 Ed Asner, better known as Carl, the grumpy old man from the Pixar hit "Up," took his final breath on Aug. 29, 2021 at 91 years old. I could easily fill this piece with a list of his accomplishments with his seven Emmys and role as president of the Screen Actors Guild, but that would read as every other obituary published since his passing. Instead, this is a love letter to Lou Grant, the lovable news producer in the hit 70s sitcom "The Mary Tyler Moore Show."
Dear. Mr. Asner,
For many in this current era, your passing could simply be viewed as the loss of just another wealthy, white man successful in showbusiness. To me, Mr. Asner, you're more than that… you're Lou Grant.
My mother introduced me to you on a Saturday morning when I was 15 years old. It was a rainy day and we wrapped up "Breakfast at Tiffany's." I was in a cranky mood, feeling a little ill, when an old rerun of "The Mary Tyler Moore Show" appeared on cable. My mom told me: "Give it a chance. I think you'll love it." 
I gave it a chance. 
I loved it.
When I met you, I despised you. You were grumpy and cranky, stiff and standoffish. I made a decision then and there about how I would feel about you for the remainder of the show. One episode turned into five and you grew on me. Over the years, I purchased each boxed season of the show at Half Price Books. Around the time I was introduced to your character, I was exploring my love for journalism and storytelling. I felt I was growing up alongside Mary Richards. For quite some time, I pictured my life going as Mary's did.
The show gave me hope and perspective on how much bigger the world is than me. It allowed me to create a dream job and dream boss in my mind for whom I would one day work for, or even become. You were, to me you still are, the crotchety yet tenderhearted, cultivated leader at WJM TV's "Six O'Clock News." 
Beneath the moody and dry-humored old man, you were a passionate, consistent and selfless boss. You held yourself to the same standards you set for your employees. You were ethical and kind, never allowing your personal feelings to interfere with the reporting. In your spin-off, "The Lou Grant Show," your values shined through in your role as editor. Your personal reputation was not of concern, but rather whether or not your employees were successful in their own careers. 
Lou, Mr. Grant, Mr. Asner: thank you for inspiring my 15-year-old self. When I found free time in college, I spent it winding down watching you, Mary and Murray mock Ted Baxter as anchor. The camaraderie in the newsroom is something I aspire to one day be a part of. Thank you for further cultivating my love and appreciation for great reporting and leadership. 
Rest in Peace, Mr. Grant. 
View Comments (2)
About the Contributor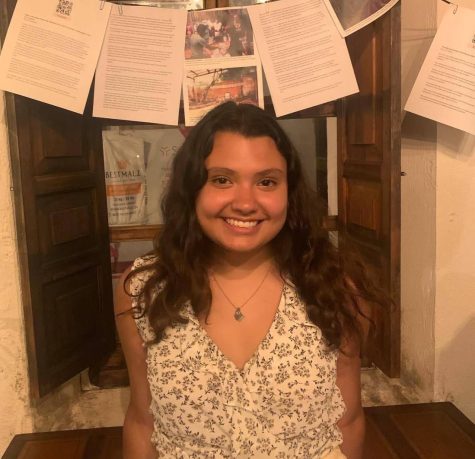 Nina Martinez, Copy Editor
Nina Martinez is a senior at St. Edward's University, earning her Bachelor's in Writing and Rhetoric. Martinez has reported and edited for Hilltop...