Local food truck brings a taste of Europe to Austin
With so much diversity and real estate options throughout the city, Austin is the perfect place  to open a new business. Food trucks, especially, are on the rise as Austin grows, with many different types of food adopting the format. The Rye Bread Bar on South Congress Avenue is bringing French food and bartending to South Austin with its delicious crepes, sandwiches and drinks. 
Husband and wife team Bryce McMillan and Malou Rasmussen, who've travelled all over the country, have a lot of experience introducing their food truck to new environments. Rasmussen and McMillan met traveling in Asia in 2019, and decided to embark on an adventure to combine their love of food and traveling. After fixing up a 1950s camper, they were ready to get on the road and start their business. 
"We're both bartenders by life, and always worked in the food and drinks industry," Rasmussen said. I used to live between Italy and France, where I learned a lot about food.I really wanted to bring European cuisine here to America." 
After making their way to the U.S., the first step for McMillan and Rasmussen was to figure out what they wanted to do. 
"Georgia was my first time living in America," Rasmussen said. "We kind of wanted to explore America more and find areas that [were] a little bit more open, or a relaxed environment where we felt like our business could fit in." 
The duo traveled and did events in Florida, New Orleans and Oklahoma before making their way to San Antonio. After being stuck in San Antonio during the winter storm of 2021, Rasmussen and McMillan decided to settle in Austin. 
"The people here are a little bit more open-minded and very welcoming. Austin is known for supporting small businesses, and that's the thing that really appealed to us,"  Rasmussen said. 
There is an array of crepes and sandwiches offered at The Rye Bread Bar, including veggie and turkey paninis, breakfast crepes and dessert crepes. Bringing their love of bartending to South Congress, The Rye Bread Bar offers delicious mocktails and agua frescas, with flavors ranging from passion fruit-raspberry, mango-kiwi and strawberry-pineapple coconut.
Not only do they offer delicious food, the truck plans to bring live comedy events to their spot, Soco Live. 
"Our plan is to get some live music, get a bigger stage built and then start to do stand-up comedy more on a regular basis." Rasmussen said. "After this, we also want to try and create some open-mic events, which [are] very popular now in Austin."
The Rye Bread Bar plans to stay in Austin for the foreseeable future, with more and more events to come. This food truck is perfect for relaxing outside while trying out delicious European-style food.
Leave a Comment
About the Contributor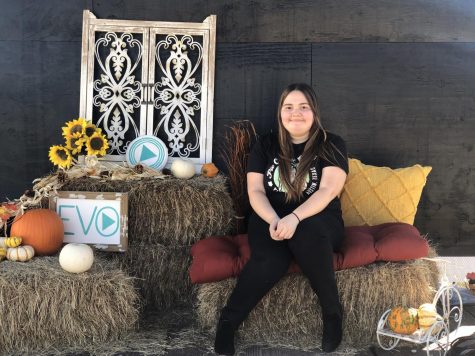 Isabella Bass, Life & Arts Editor
I'm Isabella Bass, and I'm a junior Writing and Rhetoric major with a concentration in Journalism and Digital Media. I've lived in Austin my whole life,...