Seniors express concerns about current graduation plans, call for better accessibility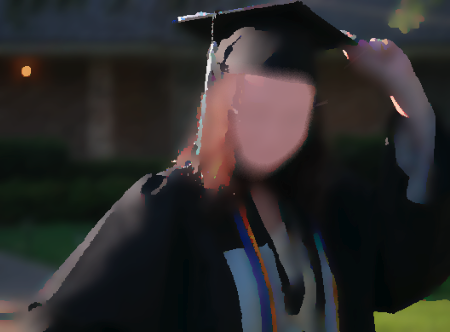 Since the announcement of Spring 2023 graduation plans, discourse within the St. Edward's community has erupted regarding several new changes. Traditionally, the university has hosted spring commencement off campus and in two separate ceremonies. 
This year, graduation for the class of '23 is set to take place May 6 on the Lewis-Chen Soccer Field in one mass ceremony. The festivities begin at 10 a.m. with the Baccalaureate Mass, followed by the Student Arrival at 1 p.m. Commencement begins at 2 p.m.
Graduation updates given at the Jan. 25 SGA senate meeting sparked frustration within many seniors, with concerns surrounding accessibility, weather and more. 
"I understand the one, all-encompassing ceremony, everyone's together, it's grand," senior Gabriel Erwin said. "But, I don't want to compromise the health and safety of my family. No, that's not worth it at all."
According to a student survey, a high majority of graduating seniors noted the current commencement plans will not be accessible for their loved ones to attend. Many worry about how an outdoor ceremony will affect medical conditions, like Multiple Sclerosis (MS) and seizure disorders.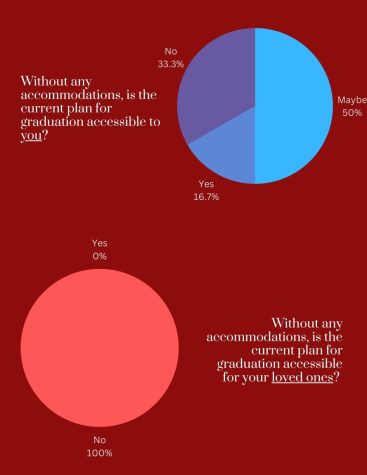 "My aunt has MS, and one of the biggest things that can exasperate that is heat and time in the sun," an anonymous senior said. "There are so many people that are going to be negatively impacted from participating in their own graduation or watching their loved ones graduate from an institution we have given so much time, energy and money to. This is a slap in the face to the graduating class and their families."
According to Provost Marianne Ward-Peradoza, if there is inclement weather, like rain, the ceremony will be moved to the Recreation and Athletic Center, and visitors will be able to view the ceremony via livestream. In this case, students will be notified the day before graduation. 
"It's an accomplishment for the graduate, and their families should be able to celebrate with them," senior Abigail Poirier said. "I am incredibly angry and frustrated and overall just disappointed and sad. It's something that I've been looking forward to and working toward for years."
Student Government Association President Ella Ochoa advises students to take questions and concerns to members of the graduation committee, which includes Jim Morris, associate vice president of university operations; Lindsay Struble, event and administrative coordinator; Ward-Peradoza and many more. 
"I think the student body deserves an amazing experience; one that they can enjoy with all of their family and friends and faculty and staff and SEU community members," Ochoa said. "I think that it's going to take a lot of work to put this on, but if we keep on bringing the right people to the table, it'll be beautiful."
Although university staff and SGA representatives have made themselves available to help direct concerned seniors to people who can aid their questions, many students have felt as though this is not enough. 
"We don't need to be asking them questions," Poirier said. "We need to be telling them how we feel and what this is going to do."
More details will follow in the coming weeks as the university finalizes plans. The City of Austin's fire marshall is currently working to clear current plans. At this time, the school is still taking questions, comments and concerns about the most recent plans. 
"Dr. Fuentes, I have nothing but love and respect for you," Poirier said. "But you need to make time for your student body because we have seen absolutely zero proof that you are listening right now. This is a really big deal; this is a huge deal. This is why people go to college, this is the endgame, and some of us aren't going to get it."
View Comments(1)
About the Contributors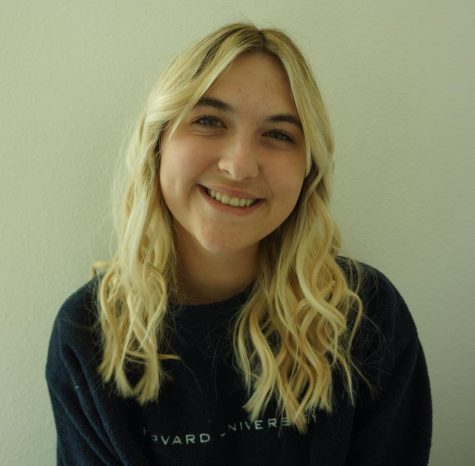 Lola Claire, Assistant Life & Arts Editor
Lola Claire is a junior writing and rhetoric major with a concentration in creative writing and a double-minor in Journalism and Digital Storytelling....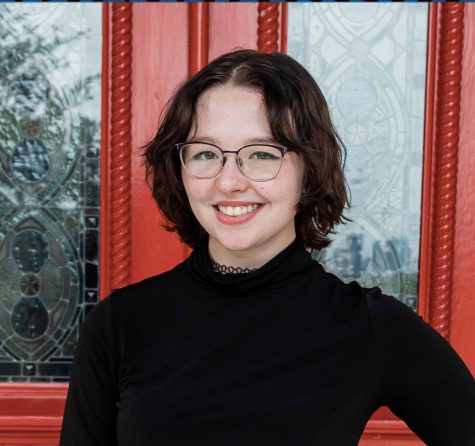 Claire Lawrence, Editor-in-Chief
Claire is a senior Communication major with a minor in Journalism continuing to dedicate her time growing and learning as a student journalist. Claire...