OPINION: SXSW was as creative as it sounds but felt unfulfilling due to badge and age restrictions
South by Southwest is an annual festival that has brought art, film, music, culture, education and groundbreaking tech to the streets of Austin, Texas since 1987. SXSW is one of the many attractions that sets our city apart from others; it's known for filling our community with celebrities and tourists for weeks. This year, the festival occurred from March 10 to March 19 and was hosted across multiple venues, the most popular being the Austin Convention Center and the Hilton. For the first time, I wanted to take the festival by storm and see what all the hustle and bustle was about. 
At first, everything surrounding the festival was incredibly daunting. Not only did I have a feeling it was going to be a headache to plan, but I worried about nitty-gritty details: Where would I park? How would I find registration? What was the easiest route to get to the festival grounds from campus? 
Thankfully, it seems that SXSW was more than prepared to approach attendees' worries. They've clearly done this before. 
SXSW, like many other large-scale conventions, offers  an app that allows users to plan their schedules, view maps of exhibitions and acts as an overall guide to all things "South-by." This app was very easy to navigate and definitely made my experience at the festival much more enjoyable.
While the days seemed full of sites to see, things to interact with and panels to listen in on, I couldn't help but feel like there wasn't enough. After attending the panels I found interesting, perusing the exhibition floors and spending more than enough money on lunch and refreshments, I sat back and wished there was more to do. My experience didn't surround music and film, though. I was mostly interested in the industries featured and the technologies and art displayed. While I would've loved to experience live music during the nighttime, almost everything was restricted by badge or age. For those few days, I wanted nothing more than to leave the cursed age of 20 behind for the sake of getting the full SXSW experience. Perhaps if I were older — and had the ability to purchase a platinum badge with access to literally everything — I wouldn't be critiquing the festival's lack of activities.
Despite feeling restricted, I made the most out of my time there. My favorite part of the week was by far the interactive exhibits, which ranged from virtual reality technologies to art. A few installations were sprinkled throughout the city and allowed science and art to intersect: Attendees could influence and experience it with their own hands. The Creative Industry Expo gave many companies, industries and startups a chance to showcase their products and mission, and some allowed visitors to physically interact; having an exhibition that engages one's audience is always a plus. It helped me feel less stagnant during the two hours it took for me to hit every display, and gave me an inside look into what's in store for the future of technology. 
Overall, the industrial and cultural experience of SXSW was one to remember, and even brag about. During my time at the festival, I was given an opportunity to interact with many sides of the world and various industries and  art forms. And thanks to their app, I was able to avoid any headaches with planning. I hope that next time I get the chance to experience SXSW I can experience all that the festival has to offer.
Leave a Comment
About the Contributor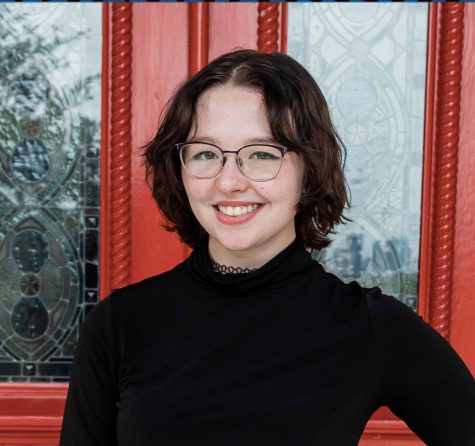 Claire Lawrence, Editor-in-Chief
Claire is a junior Communication major with a minor in Journalism continuing to grow her talents as a news reporter. Claire has been with Hilltop Views...